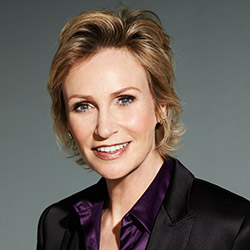 (Photo: Jane Lynch)
Jane Lynch and Cyndi Lauper just wanna have fun. The comedian and the 1980s music icon have joined forces to star in a new comedy project that may be heading to Netflix reports NBC News.
Lynch let it slip backstage at the Creative Arts Emmys that she and Lauper will co-star in a comedy that she described as "kind of a 'Golden Girls' for today."
"I pitched a show to Netflix and they bought it," she told reporters after winning the Emmy for guest actress in a comedy (for The Marvelous Mrs. Maisel).
READ MORE HERE:
https://www.nbcnews.com/feature/nbc-out/jane-lynch-cyndi-lauper-developing-golden-girls-style-comedy-netflix-n1054801