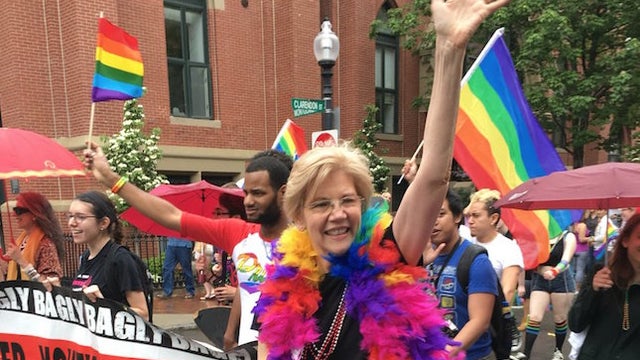 Sen. Elizabeth Warren (D-Mass.) was the only presidential candidate to appear at RuPaul's DragCon, a convention tied to the reality drag queen competition show "RuPaul's Drag Race," reports The Hill.
Warren's campaign had a booth at the event and also recorded a video for it, according to a spokesperson for the convention. 
"I'm in this fight for full LGBTQ+ equality. We've got a lot of work to do to make sure that everyone is free to be who they are and to love who they love" Warren said in the video.
"A record number of trans Americans were killed last year, disproportionately trans women of color. We need to call it out, and we need to fight back,"  she added. 
READ MORE HERE:
https://thehill.com/blogs/in-the-know/in-the-know/460701-warren-only-2020-dem-to-accept-invite-to-rupauls-dragcon?fbclid=IwAR2siBStrL9L9wvhQQ8QmyaQOclQWhv69JJbCn7N8K9H2gP2TIlPOxIi-1A