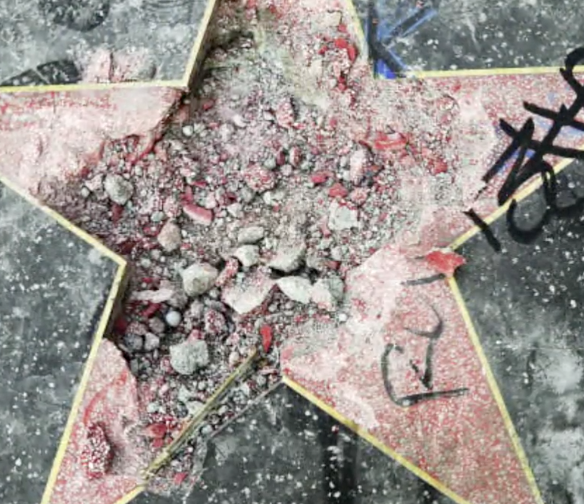 The city of West Hollywood approved a proposal last week to remove President Donald Trump's star from the Hollywood Walk of Fame, citing recent costly vandalism and recent demonstrations around the star, reports ABC News.
West Hollywood's five-member city council passed the measure unanimously, allowing it to move forward with a request to remove the star, which has been vandalized several times since Trump took office last year.
It now plans to send a formal letter to Los Angeles Mayor Eric Garcetti, the Los Angeles City Council and the Hollywood Chamber of Commerce for consideration. The Chamber of Commerce would have the final say in removing the star.
READ MORE & WATCH HERE:
https://abcnews.go.com/US/city-passes-proposal-remove-trumps-star-hollywood-walk/story?id=57072950