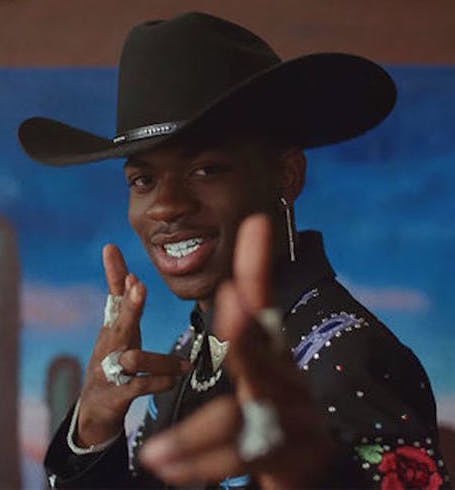 Lil Nas X has become the first out gay man to be nominated for a Country Music Award. His song "Old Town Road," featuring country legend Billy Ray Cyrus, was nominated for Musical Event of the Year, reports LGBTQ Nation.
"Old Town Road" has spent 19 weeks at the number-one spot on the Billboard Hot 100 chart, the longest for any record ever. The song made it to #19 on Billboard's country music chart earlier this year before getting kicked off for not being country enough – spurring accusations of racism.
Over the weekend, Lil Nas X took home the award for Song of the Year at the Video Music Awards for "Old Town Road," making him the first out musician to win that award.
READ MORE HERE:
https://www.lgbtqnation.com/2019/08/lil-nas-x-first-gay-man-get-country-music-award-nomination/?fbclid=IwAR2WFWPdcZt2Wr4BKa5CNYfUPbv6BJy4CAfIegrZ9SDyZz2XDZhGd0CMZnI