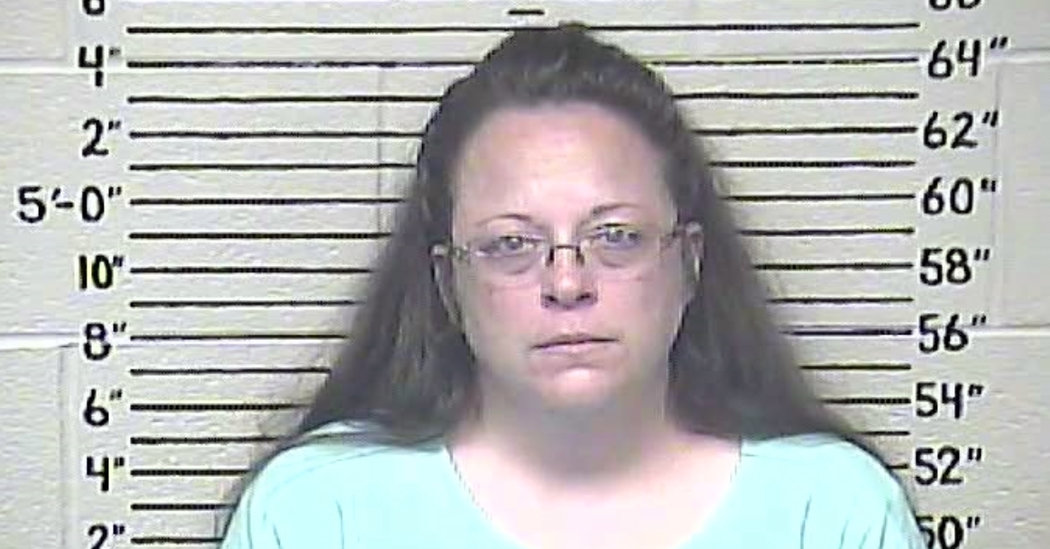 (Photo: Kim Davis)
A federal appeals court upheld a ruling Friday requiring Kentucky to pay $224,000 in legal fees related to former Rowan County Clerk Kim Davis' refusal to issue marriage licenses to same-sex couples, reports Courier Journal.
Davis was successfully sued by several couples in 2015 for refusing to follow the U.S. Supreme Court's ruling establishing a right to same-sex marriage.
In 2017, a federal district judge held the couples suing Davis for marriage licenses clearly prevailed and that the state of Kentucky must pay their fees and costs.
But Gov. Matt Bevin's lawyers argued in January that Davis should foot the legal bill, not the state. Bevin had once called Davis "an inspiration … to the children of America" and supported her as he ran for election, reports Courier Journal. 
On Friday, a three-judge panel for the U.S. 6th Circuit Court of Appeals in Cincinnati upheld the district judge's ruling that the state of Kentucky must pay the $224,000 in attorney fees and costs incurred by the two same-sex couples.
The American Civil Liberties Union, which represented the two couples, celebrated the appellate court's ruling Friday.
"Let this be a reminder to every politician: If you use your position to discriminate against LGBTQ people, it will cost you," the ACLU tweeted.
READ MORE HERE:
https://www.courier-journal.com/story/news/2019/08/23/appeals-court-kentucky-must-pay-legal-fees-rowan-county-clerk-kim-davis-same-sex-suit/2096411001/