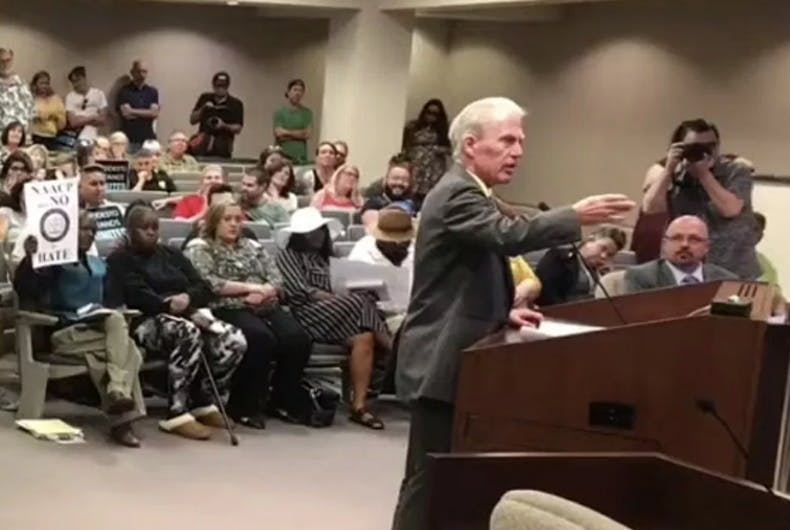 (Photo: Don Grundmann)
One of the organizers of Modesto, California's "straight pride" parade became an even bigger laughingstock after accidentally admitting he's a leader of "a totally peaceful, racist group," reports LGBTQ Nation.
Don Grundmann's gaffe literally had the room laughing after his fiery woe-is-me diatribe before the city council went sideways. One councilor had to turn away from her microphone she was laughing so hard.
READ MORE AND SEE VIDEO HERE:
https://www.lgbtqnation.com/2019/08/straight-pride-leader-accidentally-admits-hes-part-totally-peaceful-racist-group/?utm_source=LGBTQ+Nation+Subscribers&utm_campaign=febb5850f0-EMAIL_CAMPAIGN_2019_08_09_04_17&utm_medium=email&utm_term=0_c4eab596bd-febb5850f0-430297749