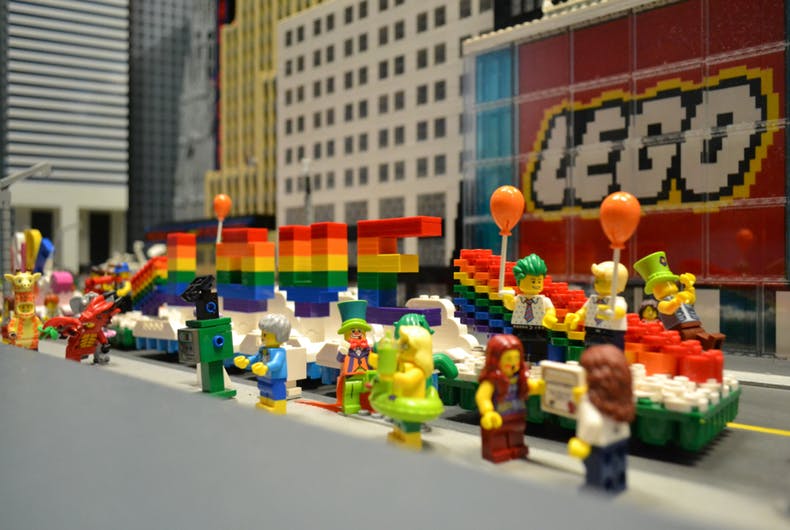 There's one event this June that may win the award for smallest Pride parade of the year, reports Gwendolyn Smith at LGBTQ Nation.
But don't let its size fool you: the parade at the LEGOLAND Discovery Center in Westchester, New York, is more than its size.
Taking place in MINILAND, the amusement park's recreation of parts of New York City, the parade features two floats with "Pride" and "Love Is Love" themes, an oversized "Stonewall 50" billboard, and a great number of bedazzled mini people dancing in a LEGO recreation of Times Square.
The miniature event celebrates the 50th anniversary of the Stonewall rebellion and the birth of LGBTQ Pride.
READ MORE HERE:
https://www.lgbtqnation.com/2019/06/lego-hosting-worlds-smallest-pride-parade-celebrate-stonewalls-50th-anniversary/