SUPREME COURT REJECTS TRANS POLICY CHALLENGE
The Supreme Court declined to hear a case last month challenging a Pennsylvania school district's bathroom policy allowing transgender students to use bathrooms of their choice, reports Politico.
The conservative Alliance Defending Freedom represented a group of students in the case, Doe v. Boyertown Area School District, alleging that the district's policy violates student privacy.
The Supreme Court's decision leaves standing the U.S. 3rd Circuit Court of Appeals unanimous ruling last year that the Pennsylvania school district can continue allowing transgender students to use bathrooms that align with their gender identity.

CITY THROWS HISSY FIT OVER RAINBOW FLAG
A California town rejected a request to fly the rainbow flag during Pride Month because of hateful public comments, reports LGBTQ Nation.
Shawn Kumagai, a gay member of the City Council in Dublin, California, initiated a request to fly the rainbow flag over City Hall.
Members of the public were outraged by the idea of flying a rainbow flag in their town. Two people during the ensuing debate said that "P" should be added to the initialism "LGBTQ" to stand for "pedophilia."
Another person said that "LGBTQ" should have an "S" for "straight."

UNIVISION: GAY COUPLE STAR IN LEADING ROLE
Univision has announced that they are going to launch the first primetime telenovela with a gay couple as its lead characters, according to We Are Mitú.
The new show, reports Instinct, will be in Spanish and be called El Corazón Nunca Se Equivoca or The Heart is Never Wrong. It will be a spinoff of the Mexican telenovela Mi Marido Tiene Más Familia or My Husband Has More Family.
The show's story will follow the love and daily struggles of the popular gay couple from Mi Marido, Cuauhtémoc or Temo (Joaquín Bondoni) and Aristóteles (Emilio Osorio).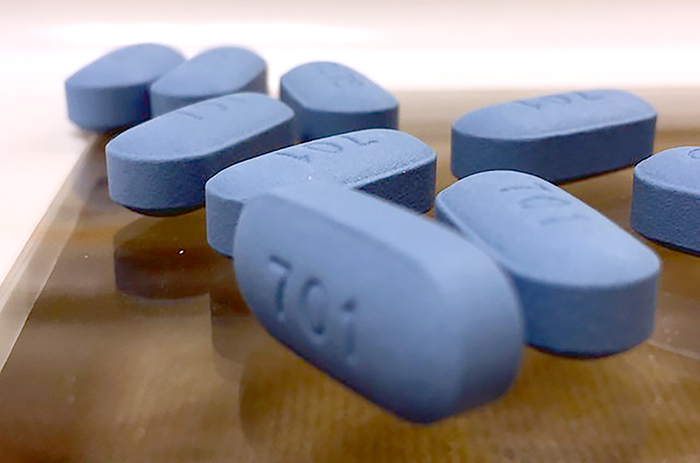 GILEAD DONATES PrEP TO 200,000 PEOPLE
The Department of Health and Human Services announced last moththat Gilead, the drug company behind the pre-exposure prophylaxis (PrEP) medication medication Truvada, would provide PrEP for up to 200,000 individuals each year for up to 11 years.
HHS wrote: The agreement between the U.S. Department of Health and Human Services and Gilead will last until at least December 31, 2025 and possibly through December 31, 2030, and will provide medication to treat individuals who are at risk for HIV and who are uninsured. This donation will deliver Gilead's PrEP medication Truvada, which currently carries a list price of more than $20,000 per patient per year, to up to 200,000 people per year, including in the states and counties identified as priority areas … to end the HIV epidemic in America."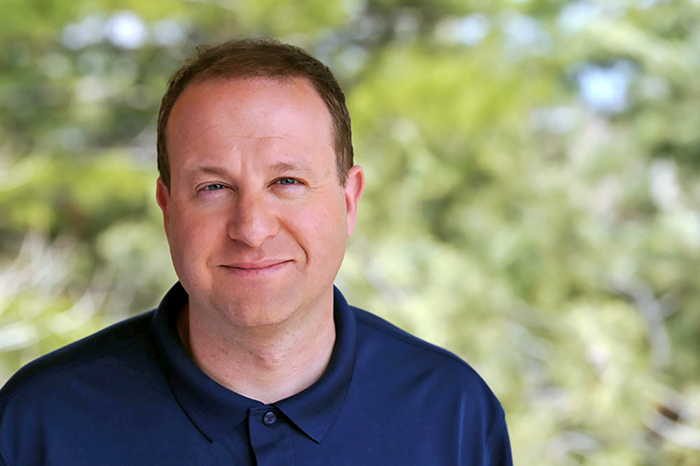 COLORADO BANS GAY CONVERSION THERAPY
Colorado is the latest state to move to ban gay conversion therapy for minors, aligning Colorado's policies with the consensus among leading medical and mental health professional organizations.
Colorado Gov. Jared Polis, the first US governor to identify as gay, signed a bill last month that prohibits health care professionals from engaging in conversion therapy for patients under the age of 18.
"Colorado has joined a growing list of states that have banned so-called conversion therapy," Polis said in a statement posted to his social media. "It's a tortuous practice that has long been widely-discredited by medical and mental health professionals."