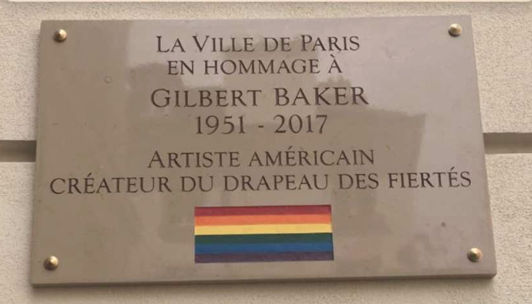 Paris has honored the American creator of the Pride flag with a plaque in the city center, reports Gay Star News.
Gilbert Baker designed the flag in the late 1970s. The  artist was commemorated with a plaque including the famous six-striped symbol.
"The city of Paris pays tribute to Gilbert Baker, American artist and creator of the rainbow flag," the message in square Sainte-Croix de la Bretonnerie reads.
The French capital also celebrated LGBTQ activist Harvey Milk, renaming one of its squares after him.
READ MORE HERE:
Paris honors American creator of the Pride flag with special plaque