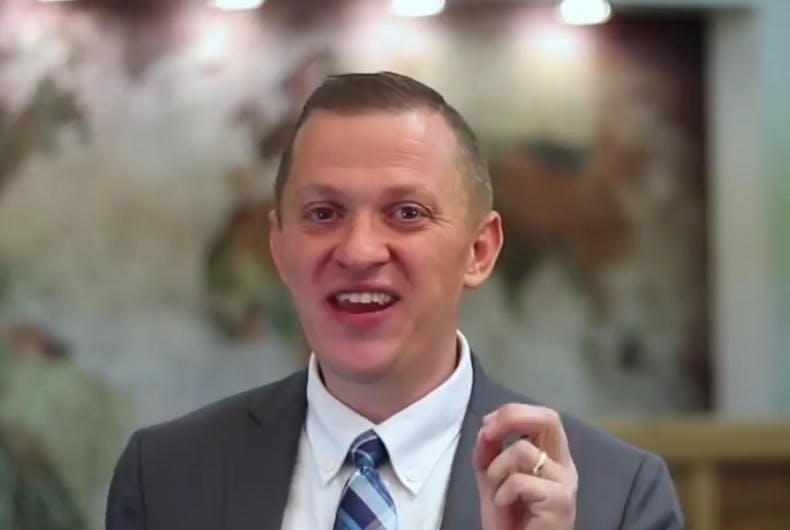 (Photo: Patrick Boyle)
A group of anti-LGBTQ preachers will be hosting a "Make America Straight Again" conference this weekend in Florida, three years after the Pulse nightclub shooting, reports LGBTQ Nation.
The preachers, associated with the New Independent Fundamentalist Baptist Church, put together the conference in Orlando as a way to dishonor those who died in the gay nightclub shooting that left 49 people dead on June 12, 2016.
According to a promotional video put together by pastor Patrick Boyle of the Revival Baptist Church in Orlando, the three-day conference will be "exposing the reprobates."
He said that the speakers invited to the conference are known for "making a vocal stand against the Sodomites and their filth that they've been spreading to the homes of families across the world and the United States of America."
One of the scheduled speakers, Tommy McMurtry, once said that "homos" should be "put in their place: six feet under."
McMurtry also posted a video to YouTube – where his channel is called "Let God Burn Them Quickly" (as in, "LGBTQ") – to promote the Make America Straight Again conference.
WATCH: