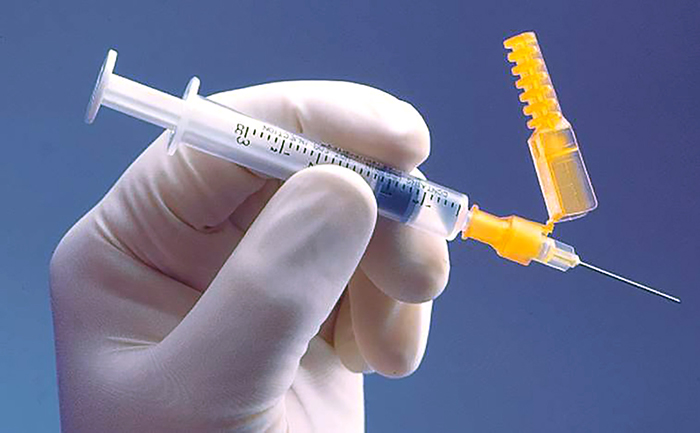 Once-A-Month HIV Treatment 
Progress made in developing a monthly injectable to treat HIV.
BY ORLY LYONNE
GlaxoSmithKline's ViiV Healthcare has continued to lead the way when it comes to simplifying drug treatment regimens for those living with HIV, and now they are closer than ever to releasing a once-a-month injectable treatment in the United States, reports hivplusmag.com.
Numerous studies have shown that simplifying poz people's treatment regimens leads to better adherence, and better adherence leads to achieving a suppressed viral load—or "undectable," which also means it's virtually impossible for one to transmit the virus to someone else.
This is why the scientific community has continued to focus on making treatment regimens with fewer drugs (which also reduces toxicity).
Last month, ViiV revealed results from two studies, pairing its own cabotegravir with Johnson & Johnson's rilpivirine (branded as Edurant). When given once every four weeks, the drugs can maintain viral suppression in HIV-positive adults as well as a standard three-drug regimen taken daily. The data will be part of the approval application ViiV submits to regulatory authorities later this year, reports hivplusmag.com.