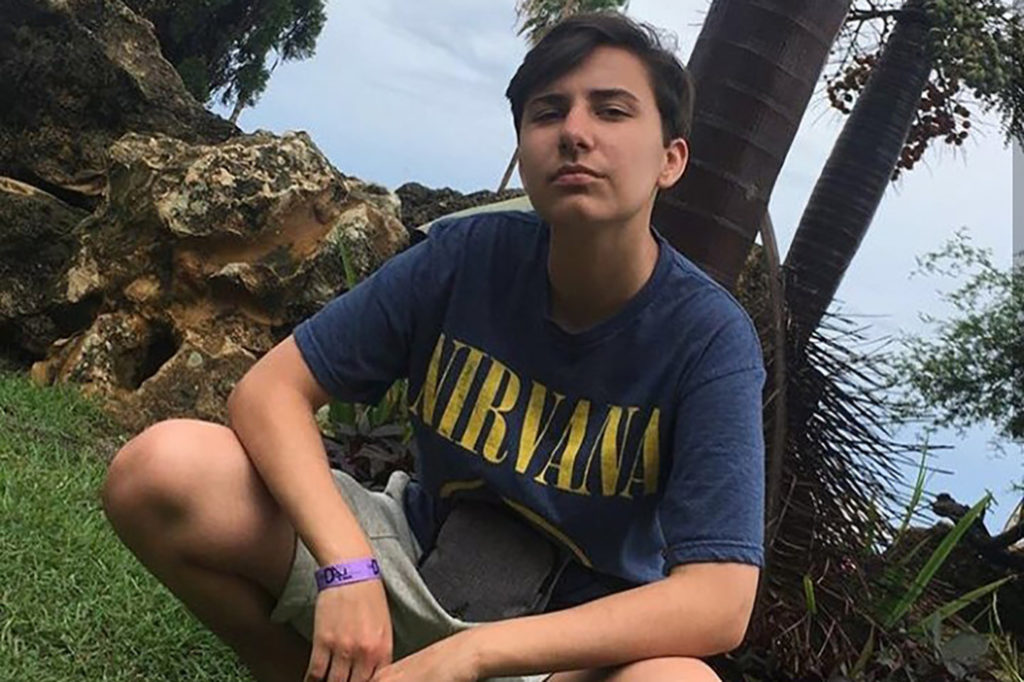 (Photo: Alec McKinney, Instagram)
Local media is reporting that one of the suspects in the STEM School Highlands Ranch shooting in Colorado is transgender, reports LGBTQ Nation.
On Tuesday, two students at the STEM School opened fire on their classmates, killing one and injuring eight others before they were stopped.
Both of the shooters were taken alive by police and appeared in court yesterday. Devon Erickson, 18, was one of the shooters. The senior has a purple streak in his hair and, according to The Advocate, had a selfie with a rainbow overlay to celebrate pride in his Facebook account.
The other, Alec McKinney, is 16. While police and court records deadnamed him, his public defender said that he goes by Alec and uses "he" pronouns, reports LGBTQ Nation.
Prosecutors have not said whether McKinney would be tried as an adult. He faces charges of suspicion of murder and attempted murder.
READ MORE HERE:
https://www.lgbtqnation.com/2019/05/one-colorado-school-shooters-transgender-boy/