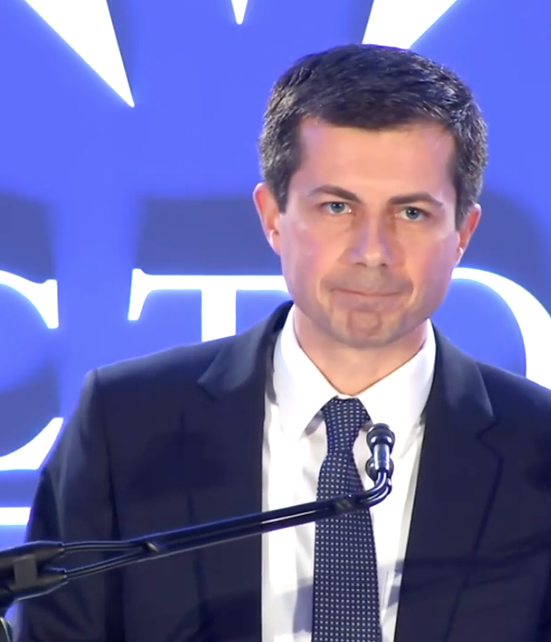 When Pete Buttigieg officially announced his campaign for president over the weekend, more than a few showbiz personalities weighed in to comment on the history being made, reports Variety.
The interest in Buttigieg is driven in part by his personal story, as the first credible openly gay candidate for the Democratic nomination, and as a veteran of the war in Afghanistan. 
Among the donors to Buttigieg, reportsVariety, were writer-producer Neal Baer, director John August, writer-producer Joshua Brand, writer-producer Dana Calvo, writer Ilene Chaiken, Laurie David, writer-producer Alex Gansa, writer James Gleick, Mandy Moore, Ryan Reynolds, writer Eric Roth, writer Paul Rudnick, "Game of Thrones" executive producer Carolyn Strauss, Lynne Wasserman, actor Carl Weathers and Bradley Whitford. Other donors included sportscaster Rich Eisen and former 21st Century Fox CEO James Murdoch, along with former National Security Adviser Susan Rice and Caroline Kennedy.
READ MORE HERE: