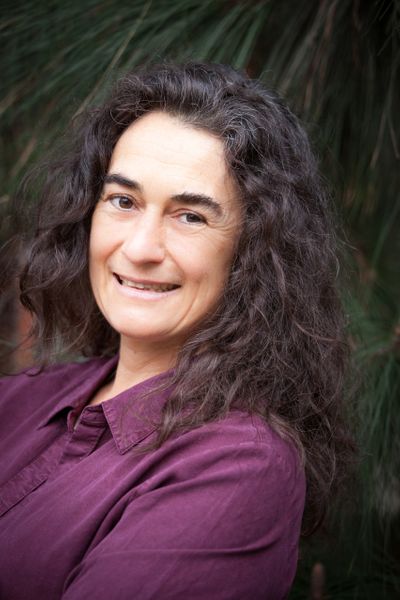 Corinna Ferrandino, MD, on Applied Kinesiology, Homeopathy, Body, Mind and Soul and more.
"I have discovered that I can help most people heal."
Corinna Ferrandino, a medical doctor with over 25 years experience, certified applied kinesiologist and certified in Acute Homeotherapeutics knows for a body to be healthy it needs to have balance in three arenas: physical, nutritional, and emotional.
Corinna checks and makes corrections to all three, including the
energy body (aura, chakra, meridians). For detoxification of toxins
accumulated since birth, she utilizes an ion cleanse foot bath and
homeopathic remedies.
A graduate from the University of Zurich Medical School, she received further training in General Surgery, completed a fellowship in burns at USF, Tampa Bay Regional Hospital- Florida's largest burn center, and a Fellowship in hand surgery at St. Leonhard's Clinic, St. Gallen, Switzerland, pioneering orthopedic outpatient procedures using local and regional anesthesia.
Through extensive work in New York as a house physician, her patients ranged from operating room, intensive care, and emergency room, to outpatient clinics.
"I have continually expanded my interest in Naturopathic Medicine as well as experienced the many benefits while receiving treatments in Homeopathy, Chiropractic, Acupuncture and TCM, Energy Medicine, Craniosacral Therapy, Aroma Therapy, Music, Rolfing, Colonic Therapy, Nutritional Counseling, different forms of Massage such as hot stone, trigger point and medical as well as Infrared and Finnish Sauna."
A cause for an imbalance could be blood flow to an organ, blockage in lymphatic drainage, nutritional deficiency, toxicity, imbalanced flow through a specific energy meridian, emotional blockages, cerebrospinal fluid disruption, or an impedance of nerve flow.
The Applied Kinesiologist uses muscles to find imbalances, then
determines appropriate therapy/therapies which may include physical
therapies, herbal medicine, dietary changes, supplement and vitamins
additions, detoxifying the body of heavy metals or clearing of candida
or parasites, balance of hormones and neurotransmitters and EFT
(release of stressful situations/unprocessed emotions) and others to
bring the body back into balance.
"We can utilize this approach to determine what is malfunctioning,
insufficient, and out of balance in the body, as well as determine
what appropriate therapy or therapies are necessary to restore optimal
functioning and balance. When the body is returned to balance, and an
optimal environment is created, the body can heal."
Schedule your first consultation so you may experience it for yourself. Tel: 310-795-4918. www.reliable-health.com.