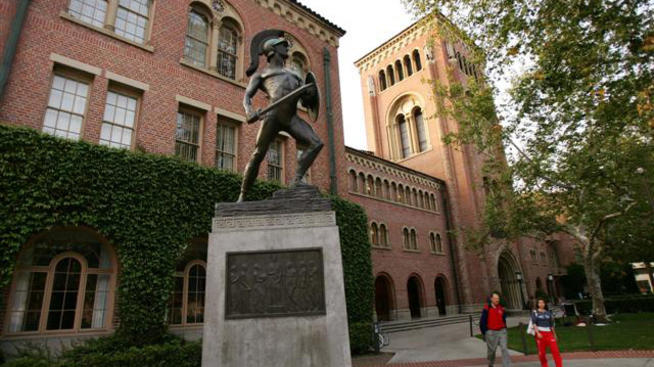 A half-dozen gay and bisexual men are suing USC and a physician, alleging he discriminated against and battered them while serving as the only full-time men's sexual health doctor at the Student Health Center, reports NBC Los Angeles.
The Los Angeles Superior Court complaint was filed by former USC students Monday against the university and Dr. Dennis A. Kelly.
The suit's allegations include sexual battery, gender violence, sexual harassment, negligence and fraud.
Kelly shamed and humiliated the plaintiffs for engaging in sexual acts with men, questioning their sexual history and using "demeaning and derogatory terms," the suit alleges.
"Plaintiffs are informed and believed, and thereon allege, that Dr. Kelly was targeting the gay and bisexual and male student population, all of whom were young adults and many of whom were visiting the doctor without a parent for the first time," the suit says.
The plaintiffs allege they were subjected to "intrusive and medically unnecessary rectal examinations."
READ MORE HERE: