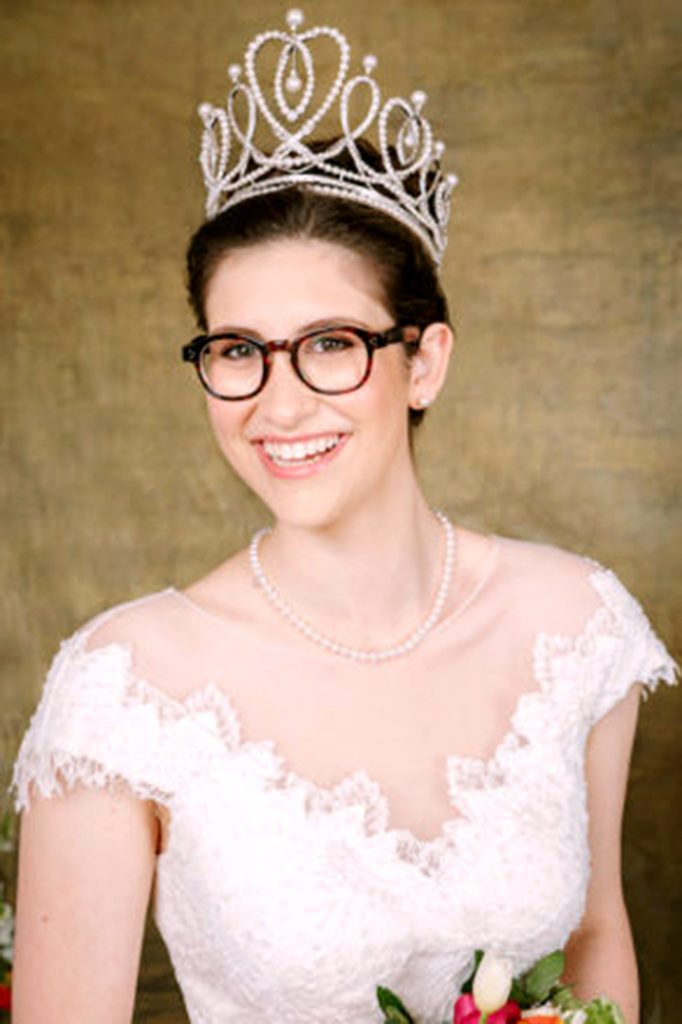 PASADENA
ROSE PARADE'S FIRST LESBIAN ROSE QUEEN
Louise Deser Siskel made history this month during the Rose Parade as the first Rose Queen to publicly identify as a lesbian, reports www.qvoicenews.com.
Siskel, the 101st Rose Queen, held court over the 130th Tournament of Roses Parade on January 1.
Candy Carlson, a spokeswoman with the Tournament of Roses, confirmed Siskel's place in history.
"The Tournament of Roses values diversity and is committed to reflecting the community in which we live," Carlson told Q Voice News in a statement. "Over the years, the Tournament of Roses has worked diligently to promote diversity in every part of the organization. We are proud that our Royal Court members, volunteer members and Association leadership represent the fabric of our community."
---
LONG BEACH
MAYOR ROBERT GARCIA WEDS LONGTIME PARTNER MATTHEW MENDEZ                                                                                                                      
Mayor Robert Garcia married his longtime partner Matt Mendez on Saturday, December 22. The wedding took place at the historic First Congregational Church in downtown Long Beach, before a large crowd of over 700 guests. They were married by the Rev. Elena Larssen, senior pastor at the church, after exchanging vows and platinum rings from Tiffany.
Garcia continues to make history. He's the first openly gay Latino in the city's history and is now the first mayor to be married while in office in California's seventh-largest city.
---
SAN DIEGO
DRAG PERFORMER ATTACKED IN HILLCREST
Drag performer Carlos Juarez alleges he was physically attacked last month after leaving Flicks in Hillcrest while he was still in drag.
Juarez posted on Facebook that after his debut performance at The Merrow, he and a few friends decided to go to Flicks for a nightcap. He says all of his friends left except one, who wishes to remain anonymous.
According to Juarez two men approached them and started insulting them in Spanish. The two men approached Juarez and his friend and then physically attacked them. They tore off his jewelry and threw rocks at them. The two men also broke a business window during the attack.
Juarez and his friend sustained injuries from the attack, but declined medical attention. Juarez filed a police report.
---
WEST HOLLYWOOD
ANNUAL CLOTHING DRIVE FOR LGBT YOUTH IN NEED
The City of West Hollywood will host its seventh annual clothing drive for the Los Angeles LGBT Center's Youth Services program this January. Clothing and accessories that are in good condition, as well as personal hygiene items are in great need. All items collected will be distributed to lesbian, gay, bisexual, and transgender (LGBT) youth in need.
The City of West Hollywood will be accepting items in collection bins at West Hollywood City Hall, located at 8300 Santa Monica Boulevard, from Wednesday, January 2, 2019 until Thursday, January 31, 2019. Gift cards, preferably in $5 denomination, can be left with staff members in the City's Social Services Division on the 3rd floor of City Hall.
---
PALM SPRINGS
LGBTQ 106.5 KGAY RADIO DEBUTS IN PS
Sunnylands Broadcasting Classic Hits "Valley 106.5" 1270 KVGH/106.5 K293CL Thousand Palms/Palm Springs debuted its new "for LGBTQ by LGBTQ" radio format on Wednesday, December 26.
The change comes with operations of the station and sister Soft AC "CV 104.3" KHCV Mecca coming under the umbrellas of non-profit QChella Media Corporation.
In preparation of the launch, the station aired Christmas songs from the Palm Springs Gay Mens Chorus and the Gay Mens Chorus of Los Angeles.
The new format will be the second LBGTQ targeted station in Palm Springs following Entercom's "Channel Q", which launched on 103.1 KQPS on November 1.