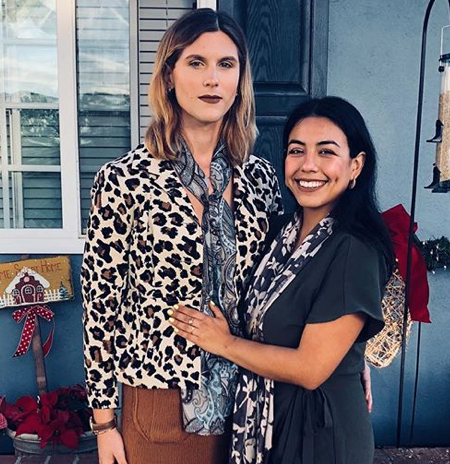 Local performance artist Keegan is a huge fan of the Los Angeles Lakers, but when she came out as trans, the way she interacted with the game of basketball changed, reports Los Angeles Magazine.
"What I used to do was go to a bar or a local spot to see if the Laker game was on TV and watch it," she told Los Angeles Magazine. "Now, that kind of act that seems so simple—to walk into a pizzeria and watch a Laker game—is so much more complicated because of the way we navigate the world as a trans person and being in a same-sex relationship and stuff. It's that much more difficult. We found ourselves losing all touch with that type of space, so how can we make that space?"
Alongside creative partner and fiancée Smeza (the duo goes by Keegan & Smeza), they launched Globethotters, a periodic Lakers-centric event that combines basketball, art, and comedy, while also building a safe space for LGBTQ sports fans. The next event takes place at The Friend in Silver Lake during the Lakers-Warriors game January 21.
READ MORE HERE: