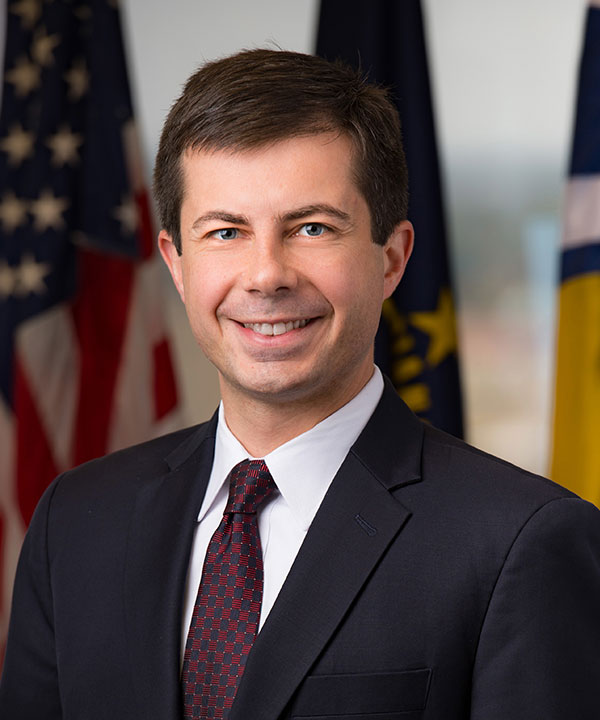 (Photo: Pete Buttigieg)
Yesterday, Pete Buttigieg, the openly gay mayor of South Bend, Indiana announced his 2020 presidential campaign, reports Queerty.
Buttigieg, a Rhodes Scholar and Afghanistan war vet, says his campaign will focus on "intergenerational justice."
"My generation is the generation that experienced school shootings beginning when I was in high school," he wrote in his announcement, "the generation that fought in the post 9/11 wars, the first generation to have to deal with the reality of climate change, and the first generation not to be better off than our parents materially–if nothing changes."
If he were to clinch the Democratic nomination, he would be the first openly gay presidential nominee from a major political party.
Naturally, this has homophobes on Twitter clutching their pearls, reports Queerty.
One wrote: "A young inexperienced gay homosexual fag pervert for President. What a great idea. Like pouring gas on a fire. Help US decay faster enabling aliens & terrorist to kill off the new Congressional's."
Another: "If Pete Buttigieg win in 2020, the word "fag" prolly gone be illegal."
READ MORE HERE:
https://www.queerty.com/fg-perv-president-homophobes-already-coming-openly-gay-2020-candidate-pete-buttigieg-20190124