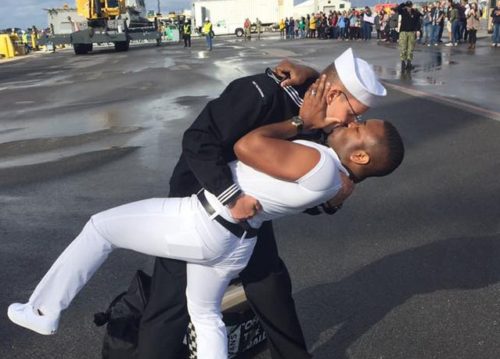 A kiss between a gay sailor and his husband had some conservatives' blood boiling, reports LGBTQ Nation.
Last week, when the U.S.S. The Sullivans returned to the Naval Station Mayport in Jacksonville, Florida, after a seven-month deployment, News 4 Jax aired an innocuous segment about the sailors being reunited with their families.
There was a lottery among the spouses to see who got the first kiss, and Kenneth Woodington won.
The newlyweds' first kiss in over half a year was aired on the local news last Friday.
WATCH: