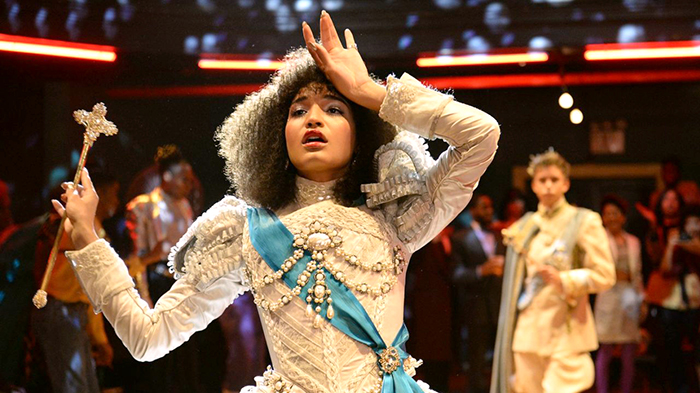 Indya Moore
Pose eloquently explores key issues of transgender people's lives
BY SYD PETERSON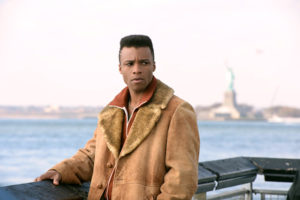 It's been a long time since a TV show has affected me as deeply and powerfully as Pose. (Spoiler alert for the first season.) Set in New York City in 1987, Pose knits together three noteworthy aspects of 1980s NYC: the underground drag ball scene, the escalating AIDS crisis, and the hyper-capitalistic 80s economic climate. The FX series follows the lives of trans, gay and queer people as they struggle to survive in a rough metropolis, to hold on to love in a time of death, and to find purpose in world that largely dismisses them. 
Pose features the largest cast of transgender series regulars on a cable TV show. Some of the standout performances include MJ Rodriguez as Blanca Rodriguez-Evangelista, Dominique Jackson as Elektra Abundance, and Indya Moore as Angel Evangelista. The cast as a whole is predominantly actors of color, including standout performances by Tony-award-winning Billy Porter and newcomer Ryan Jamaal Swain.
Pose's trans representation doesn't end with its cast. Transgender trailblazer Janet Mock is on the writing staff and directs Episode 6 ("Love is the Message"), which happens to be the first piece of American television ever directed by a trans person of color. Transgender filmmaker Silas Howard directs Episode 5 (Mother's Day.) Our Lady J, a trans leader previously known for her work on Transparent, is also a writer/producer.
Pose serves beautiful realness at every turn. Dazzling ball scenes are resplendent with outrageous fashion, choice 80s tracks, and Pray Tell's (Porter) commanding commentary. "House" family structures give new meaning to the concept of "chosen family." Stan's (Evan Peters) struggle to understand his attraction to trans women is raw and authentic. Damon's dance school training feels like an updated version of several storylines from another NYC television classic, Fame. Pose even has a museum heist scene complete with true 1987 getaway fashion and an astonishing payoff on the runway.
The show has been renewed for a second season, set to premiere in 2019. The creators have announced they're donating Pose's profits to LGBT organizations."
Pose eloquently explores key issues of transgender people's lives. Elektra undergoes gender confirmation surgery. Angel talks to Stan about the effects of her hormones. Candy braves the dangerous world of black market plastic surgery. The most poignant example may be when Stan's wife Patty (Kate Mara) literally asks Angel to prove she's transgender by whipping out her cock. Angel replies with perhaps the most authentic and accurate response possible: "I'm sorry for what I did to you, and I'm here to talk, but I got boundaries. I'm not bothered about any part of who I am except that. Everything I can't have in this world is because of that thing down there. If you wanna see who I am, that's the last place you should look."
When high schooler Damon (Swain) comes out to his father, his parents beat him, tell him he's a sinner and that God will give him "that disease," kick him out of their home, and disown him. The scene is absolutely brutal and it took me three attempts to watch it completely. When Damon, alone in his front yard, cries out in utter pain, he is truly every queer kid whose parents rejected them. The scene could have been set in any American household over the past 100 years. Every parent and parent-to-be should be required to watch it.
Pose has been renewed for a second season, set to premiere in 2019. Co-creators Brad Falchuk and Ryan Murphy have announced they're donating Pose's profits to LGBTQ organizations. All this makes me remember a scene where Elektra asks Blanca why she came to the ball for the first time. "I wanted to be seen," says Blanca, "to belong, I guess." Her rumination reflects Pose's dual significance. In our larger world, trans people deserve to be seen, equally for the injustices they resiliently endure and for the talents they bestow. And in our smaller LGBTQ world, trans people have a lot to say about the experience of those of us queers who aren't trans.