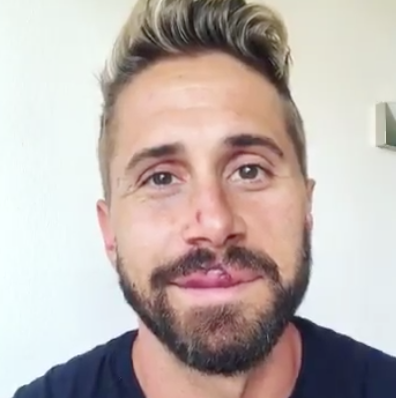 (Photo: Wesley Woods)
An adult film star says he and a friend were walking in West Hollywood when they were violently attacked for being gay, reports Queerty.
Wesley Woods posted a video to Twitter describing what he says was a homophobic attack.
"My best friend and I were brutally attacked by three straight white hetero men in West Hollywood, California," wrote Woods.
"We just happened to be walking down the sidewalk minding our own business… I'm not posting this video for sympathy, I'm posting this video for awareness. You're not always safe in the places that you think you are."
READ MORE AND SEE THE VIDEO HERE:
https://www.queerty.com/gay-adult-film-star-says-brutally-attacked-straight-bigots-west-hollywood-20180813