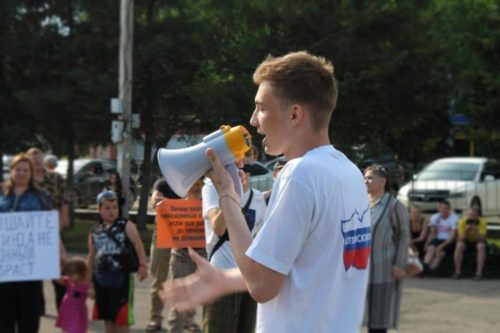 (Photo: Maxim Neverov)
16-year-old Maxim Neverov has become the first person convicted over Russia's draconian "gay propaganda" law that bans "promoting homosexuality to minors," reports LGBTQ Nation.
Neverov is obviously a minor himself.
His crime? Posting photos of shirtless men on social media.
Neverov was charged with posting "some pictures (photos) of young men whose appearance (partly nude body parts) had the characteristics of propaganda of homosexual relations according to the expert opinion" according to the Russian LGBT Network.
READ MORE HERE:
https://www.lgbtqnation.com/2018/08/russia-finally-convicts-someone-pro-gay-propaganda-hes-schoolboy/