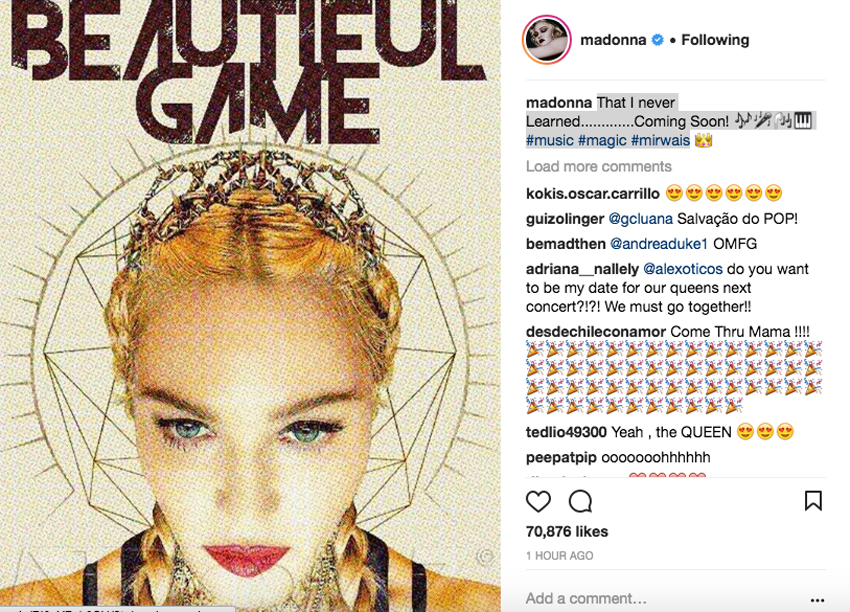 Madonna has taken to Instagram revealed the name and artwork for her new single, reports Gay Star News.
The pop icon posted the picture of the Beautiful Game cover to her 11.1m fans on the social networking site earlier today.
It is the same song she performed at the Met Gala in New York City last week, which led to speculation it would become her new single.
Madonna's last album, Rebel Heart was released in 2015.
REASD MORE HERE:
Madonna confirms name of new single – and the artwork is super cool