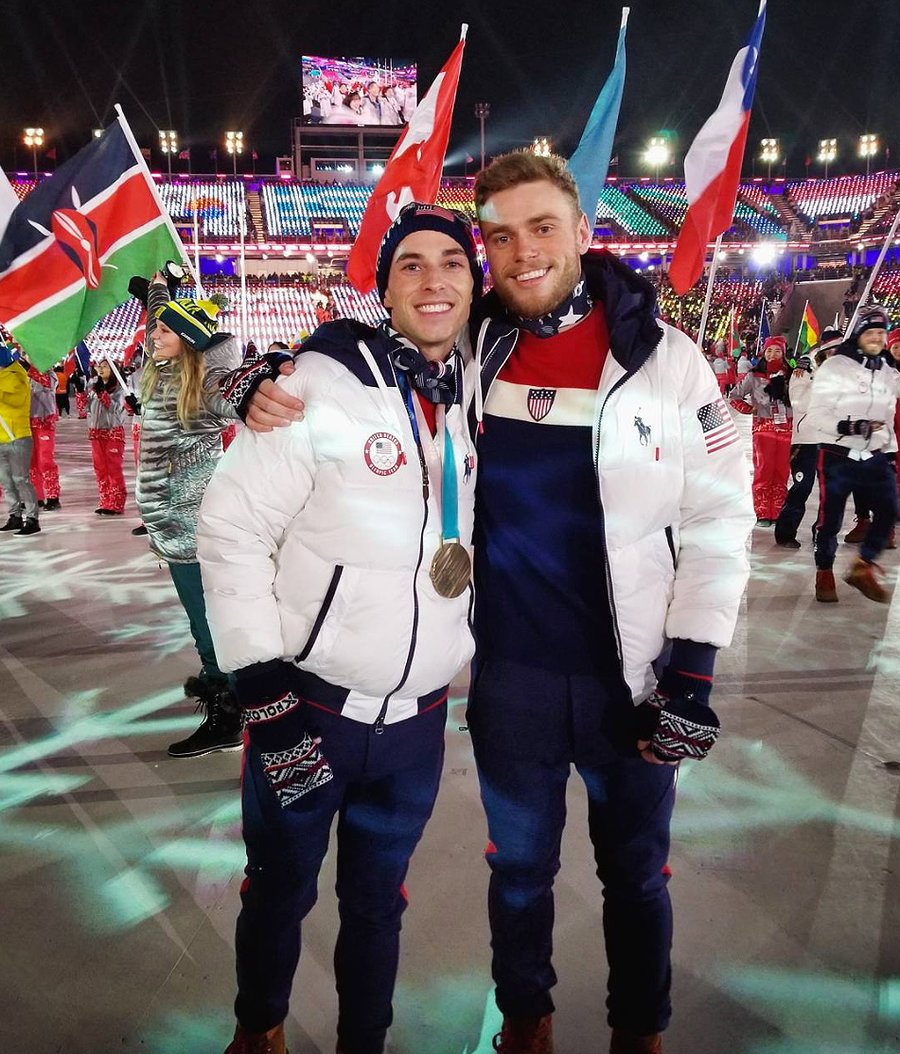 Photo: Adam Rippon (L),  Gus Kenworthy
Adam Rippon and Gus Kenworthy are among Olympians boycotting a White House reception for Winter Olympians today, reports Pink News.
Figure skating bronze medallist Adam Rippon said: "Olympians from the 2018 Games have been invited to go to the White House today. I will not be going. I will not stand with people who discriminate against those that they perceive as different.
"In lieu of going to DC, I have donated to a few of my favorite causes."
 Freestyle skier Gus Kenworthy added:  "All US Olympians and Paralympians are invited to visit the White House and meet the President after the Games. Today is this year's visit and USOC spokesperson says he's never seen so many athletes turn down their invites. The resistance is real."
READ MORE HERE: