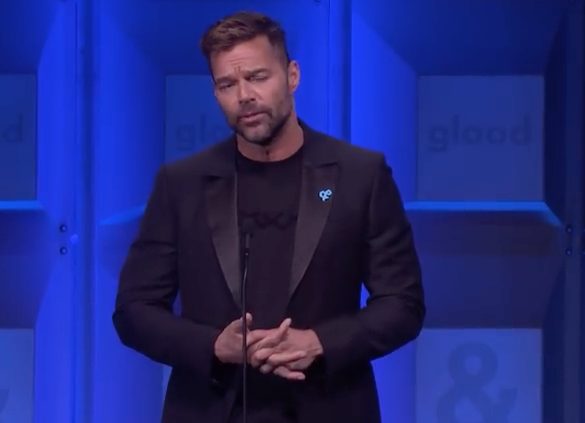 (Photo: Ricky Martin)
Britney Spears accepts GLAAD's Vanguard Award at the 29th Annual GLAAD Media Awards in Los Angeles on April 12.
In her speech, Spears sent a message of acceptance saying: "To be accepted unconditionally and to be able to express yourself as an individual through art is such a blessing. Events like this show the world that we are not alone. We can all join hands together and know that we are all beautiful."
Ricky Martin presented her with the award as the crowd gave her a standing ovation. The Vanguard Award is presented to media professionals who have made a significant difference in promoting equality and acceptance of LGBTQ people.
Watch the full broadcast on Logo, Wednesday, April 18th at 8pm ET/PT.
WATCH: