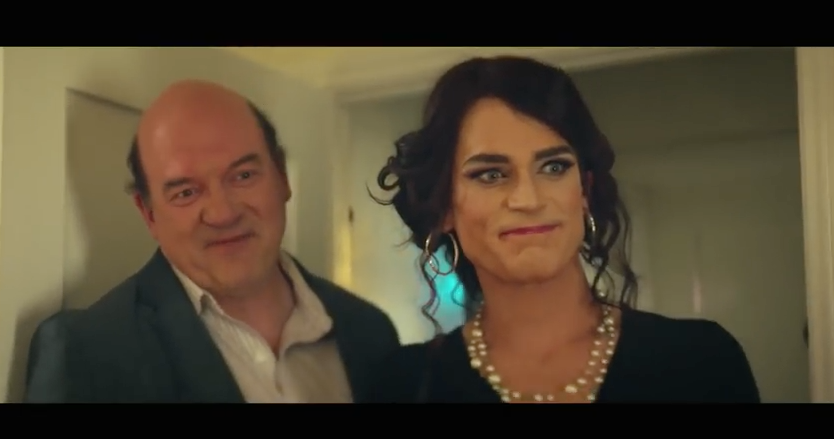 (Photo:  John Carroll Lynch, Matt Bomer, "Anything")
Matt Bomer plays a trans sex worker in the Mark Ruffalo-produced indie drama Anything, reports Screen Crush.
The first trailer for the film follows John Carroll Lynch as a widower whose life turns around when he meets his neighbor Freda (Bomer), a trans sex worker living in Los Angeles. The two pursue a romantic relationship, but not without rough spots as Freda experiences anti-trans violence and rejection.
Anything opens in New York May 11 and expands to other cities on May 18.
WATCH: