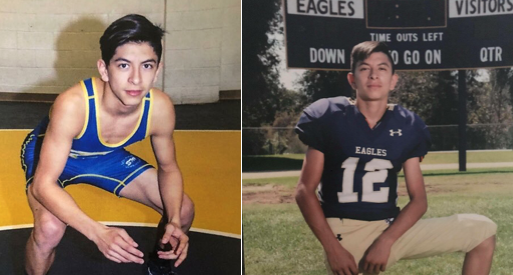 (Photo: Jeremy Sanchez. RIP)
A star high school quarterback in East Los Angeles broke up with his boyfriend to date a girl. His boyfriend allegedly took the hyperbolic teenage cliché, "If I can't have you, no one will," to the extreme, according to FOX 11 Los Angeles, and murdered his ex and dumped his body in a field, reports Oxygen.
Later, he "found" the body while leading a search party, thinking he'd outsmart everyone.
He didn't.
South El Monte High School student Jeremy Sanchez, 17, was found stabbed to death in the bushes near the San Gabriel River on Wednesday night, about 13 miles east of downtown L.A.
His ex-boyfriend, a 16-year-old who was not named because he was a minor, was arrested and charged with his murder.
READ MORE HERE:
http://www.oxygen.com/crime-time/jeremy-sanchez-los-angeles-high-school-football-star-killed-boyfriend-breakup-police