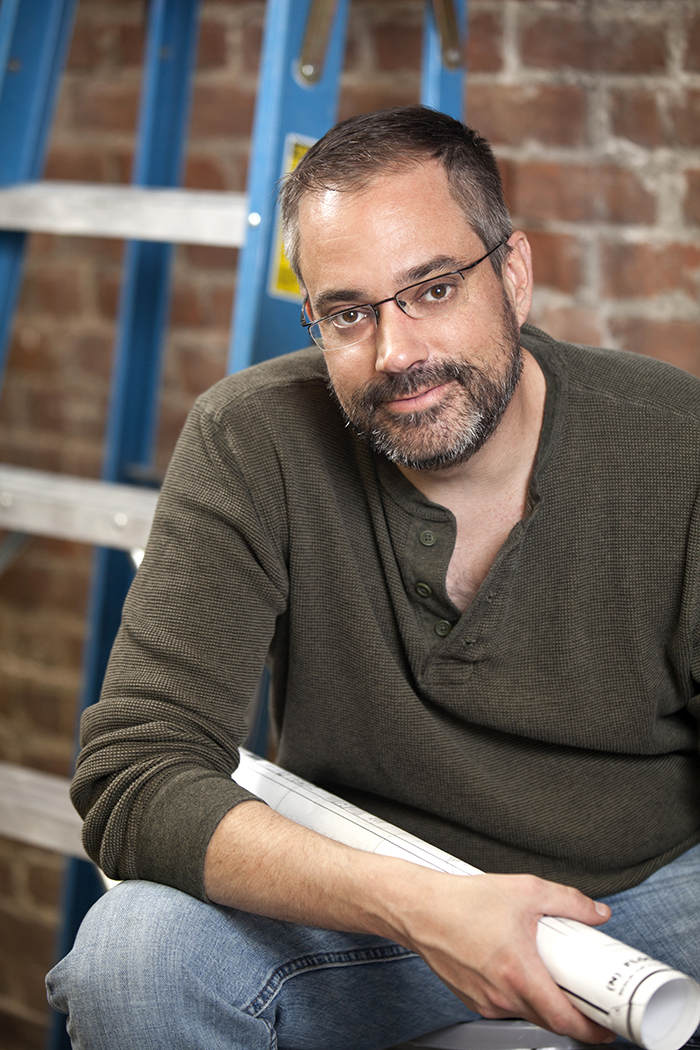 PHOTO BY DUSTI CUNNINGHAM
LOS ANGELES
Precinct Co-Owner
Thor Stephens Passes Away
Thor Stephens, Precinct DTLA bar co-owner and co-producer of DTLA PROUD Fest, passed away last month.
"The cause of his death is not yet known, but if there is any solace to be taken, it is that he at least appears to have gone peacefully, sleeping in his bed," his partner Brian McIntire wrote on social media.
Among the many condolences posted online DTLA PROUD paid tribute to Stephens, stating, "Thor Stephens was the Godfather of the DTLA queer revolution. Thor and his husband built their bar @precinctdtla not for themselves, but for the community at large. For many people in the LGBTQ community, Precinct is a second home; a safe haven, a gathering space, a place of freedom & expression. His dedication to our community showed not only through his bar but also the work he did to bring the first DTLA PROUD Festival to life 3 years ago. Truth be told, DTLA PROUD would probably not exist today if it weren't for Thor."
---
PALM SPRINGS
LGBT-Friendly Retirement Complex Is In The Works 
An LGBT-friendly retirement complex could be coming to the city of Palm Springs if two long-time business partners have their way. Loren Ostrow and business partner Paul Alanis of Koar International who have been working together for the past 42 years, have their eyes set on a site next to the Courtyard by Marriott in Palm Springs, which they say is the perfect place for a mixed-use condominium development catering to LGBT retirees. If this complex becomes a reality, they hope it will be the first of many condominiums for older LGBT communities. The goal is to get city approvals by the end of 2018 and break ground in 2019.
---
LONG BEACH
Pride Co-Founder
Person Of Year Award
Bob Crow, the co-founder of Long Beach Lesbian and Gay Pride (LBLGP), was awarded the 2018 Consolidated Association of Pride (CAPI) Person of the Year Award. The award was presented to Crow at a conference hosted by the Austin Gay and Lesbian Pride Foundation. Conference attendees included other Gay and Lesbian Pride Foundation members representing different states and cities.
LBLGP is celebrating 35 years of planning and hosting the Long Beach's Lesbian and Gay Pride Parade where Crow is currently the only active founding member.
---
SAN DIEGO
Center Now Offers Transgender Legal Clinic
The San Diego LGBT Community Center is now offering a free transgender legal clinic on the first Tuesday of every month. Thanks to the efforts of law students from the University of San Diego transgender people can now get assistance to legally change their names and gender markers on official documents. President and CEO of Evans Hotels and the clinic's supervising attorney, Robert Gleason, said the need for transgender legal aid is growing as the community gains visibility and as more people come out as transgender. Appointments for the legal clinic can be made by by calling (732) 567-8394 or emailing transclinic.sandiego@gmail.com.
---
WEST HOLLYWOOD
Christopher Street West Seeks Executive Director
Christopher Street West (CSW), the non-profit behind the annual LA Pride Festival and Parade, is actively searching for a full-time Executive Director. The Aspen Leadership Group has been retained to conduct the search on behalf of the CSW Board of Directors. The Executive Director will work closely with the CSW Board of Directors and play a critical role in developing the vision and strategy guiding the organization's future. For years, the organization has been run entirely by its unpaid, all-volunteer Board of Directors. The Executive Director, who will be the organization's only full-time, paid employee.