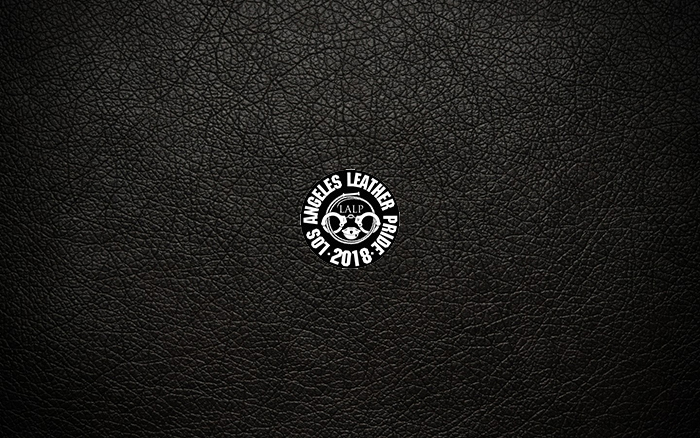 Your judges for the Mr. L.A. Leather 2018 contest. For more detailed bios on each judge visit losangelesleatherpride.com.
JEFF WILCOX
MR. LOS ANGELES LEATHER 2017
Jeff, a self-proclaimed and proud nerd, is a consultant for entertainment and media companies implementing Cybersecurity and IT Risk Management programs.He enjoys anything that deals with sci-fi, fantasy, anime, and/or comic books/Manga. When Jeff goes out he can usually be found at The Eagle LA where he feels most at home in Los Angeles.
RALPH BRUNEAU
INTERNATIONAL MISTER LEATHER 2017
Ralph competed at IML as Mr. GNI Leather 2016 representing Gay Naturists International, the largest naturist organization in the world. In the 80s, at the height of the AIDS crisis, he became a volunteer for the Shanti Foundation as a hospice worker and emotional support volunteer. He then went on to get a Masters and Doctorate in Clinical Psychology.
Dr. Bruneau has a sex-positive, kink-positive practice in Los Angeles and has been nationally recognized for his contributions to the field of Marriage and Family Therapy in California.
GIRL COMPLEX
INTERNATIONAL MS. LEATHER 2017
A self described proud "petty black feminist" and womanist, growing up in San Diego, Girl Complex had to dissect racial relations all while riding a skateboard and boogie boarding.   A product of her environment, Girl Complex has been able to define what it means to be a black, kinky girl on her own terms.  Her trigger words are "divisive" and "Well, Actually."
LADY SCARLETT SIN
PROFESSIONAL DOMINANT
Lady Scarlett Sin is a self identified sensual sadist, energy player, leather woman and both lifestyle and professional dominant with close to a decade of experience. An immigrant from Hungary, she is a veteran of the United States Marine Corps, with an academic background that includes a Bachelor's in Psychology and Queer Studies and a Master's in Social Work.
GODDESS MOON
MS. LOS ANGELES LEATHER 2016
Active in the community for nearly two decades, Goddess Moon is a regular fixture in the pansexual leather community and is active in the gay leather community. Notably she is currently working as a Pro Switch, co-organizer for Club FUK and serves as Secretary of the Southland Title Sisters. She has held the titles of Ms. Sanctuary Leather 2015 and Ms. Los Angeles Leather 2016.
LEO IRIARTE
MR. LOS ANGELES LEATHER 2011
Leo found the leather community through attending events at Faultline bar in the early 2000s. He quickly became active by partnering with leather bar owners to produce events such as Brother in Need and The Nutcrackers Awards. Leo is a co-founder of Payasos-LA, past member of the Regiment of the Black & Tans and a four-time participant of AIDS Life Cycle.
SIR FRANK
MR. LA LEATHER BEAR 2015
For the last 38 years Sir Frank Cavallo has been an active member of both the Bear and Leather communities. He holds the title of Mr. LA Leather Bear 2015 for BearsLA. Sir Frank is the current President of BearsLA, the oldest Bear organization in the United States. He is the vice-president LA Band of Brothers. He is an associate member of PSLOD (Palm Springs Leather Order of the Desert) and a founding member of the Maximus Cigar Club.
SIR IAN
FOUNDING PRESIDENT SOUTHERN CALIFORNIA BONDAGE CLUB
Sir Ian has been an active participant in the LA Leather scene for nearly two decades. He is an active member of "Avatar Los Angeles," founding president of the "Southern California Bondage Club," a past member of MSC London, and has judged LA Leather feeder contests. Over the years. he has prepared many LAL contestants with mock interviews, their speeches, and their networking.
WILL HILDRETH
AVATAR CLUB LOS ANGELES
Will Hildreth is a Field Marshal member of Avatar Club Los Angeles, and a deployed member of the Regiment of the Black and Tans. He won the President's Award at Pantheon of Leather in 2000, the Chairman's Award at Southland Honors in 2009, and was the first recipient of the Southland Honors Jeff Burnam Community Service Award in 2007. A former partner in leathersextoys.com and LA Pump, he now lives in Provincetown, MA with his husband Ryan Cooke.