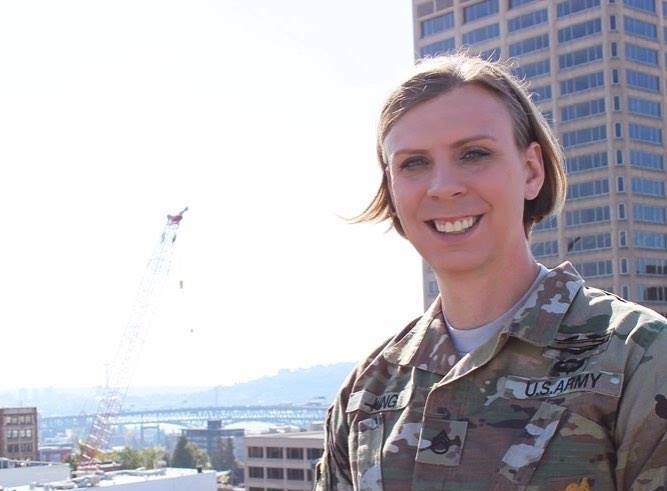 (Photo: Staff Sergeant Patricia King)
Representative Joe Kennedy (D-MA) has invited a transgender soldier to the State of the Union Address, as a direct response  Donald Trump's transphobia, reports LGBTQ Nation.
Staff Sergeant Patricia King was invited to Tuesday's speech before Congress to represent some of the people hurt by Trump's policies.
"I want her to be there as a real person, and the face of an inhumane policy," Kennedy said.
READ MORE HERE:
https://www.lgbtqnation.com/2018/01/trans-soldier-will-joe-kennedys-guest-state-union-address/