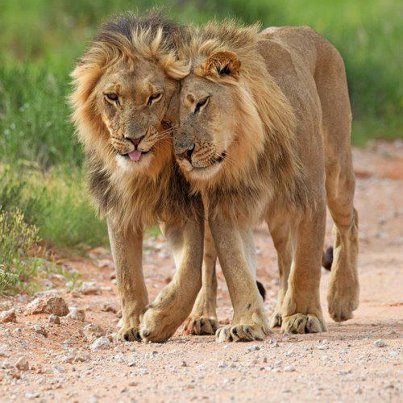 Images of a romantic encounter between two male lions in Kenya's Masai Mara has upset the country's 'moral police' who has blamed gay men visiting the national park for 'influencing' the animals' behavior, reports the Daily Mail at http://www.dailymail.co.uk.
Dr Ezekiel Mutua, who is responsible for TV and film censorship in Kenya, has called for the two lions in question to be caught and kept in isolation until scientists can 'determine how they acquired homosexual behaviour'.
Despite the fact that homosexuality among lions has been observed for decades, Dr Mutua is convinced that the lions would either have spotted gay men having sex in front of them, or been possessed by demons.
Read more here: http://www.dailymail.co.uk/news/article-5046653/Gay-lions-seen-Kenya-angers-country-s-moral-policeman.html#ixzz4xOV4Jmv2