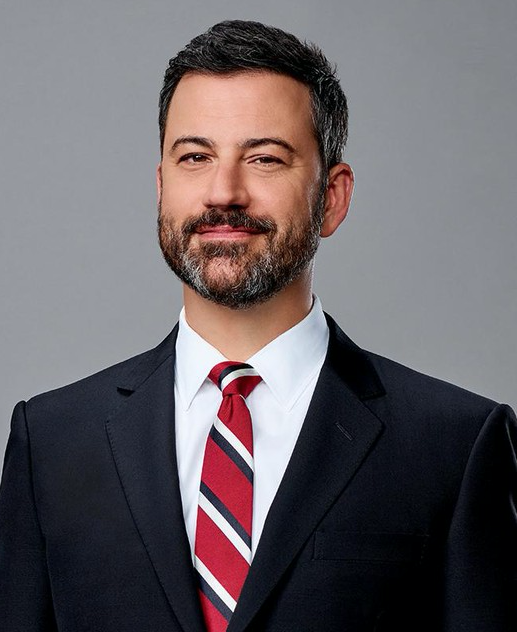 The Los Angeles LGBT Center has announced that talk show host Jimmy Kimmel, writer and producer Shonda Rhimes, artist Mark Bradford, MSNBC's Lawrence O'Donnell, and comedian Jermaine Fowler will join previously announced honorees Ariel Emanuel and Valerie Jarrett at the 48th Anniversary Gala Vanguard Awards brought to you by American Airlines on Saturday, Sept. 23, at The Beverly Hilton.
Bradford will present an award to Co-CEO of WME | IMG Ariel Emanuel, while presenter Rhimes will take the stage to honor Valerie Jarrett, former senior advisor for the Obama Administration. Kimmel will host the evening that includes special appearances by O'Donnell and Fowler.
"It's a great honor to receive this award from the Los Angeles LGBT Center, and not one I take lightly," Emanuel said. "While this community has come a long way in a short time, there are still big obstacles to full equality—both here and across the country. I'm a proud supporter of this essential work, and I view this award as an obligation to use my role to fight for a better future for all."
"I am incredibly honored to be recognized by the Los Angeles LGBT Center," said Jarrett. "At a time when so much is at stake we must remember that our nation's history is built on its citizens' resilience and willingness to continue the fight. The Center remains an unstoppable force in the fight for full equality for members of the LGBT community."
This year's star-studded, Hollywood-meets-the-Beltway evening will bring together more than 1,000 leaders from the civic, corporate, entertainment, and philanthropic communities to celebrate the inspirational 2017 honorees for their unwavering support of the LGBT community and their dedication to creating positive change in the world. Guests will enjoy cocktails, dinner, and entertainment, along with a not-to-be-missed silent auction that includes high-end items, packages, and experiences.
Tickets are now on sale at lalgbtcenter.org/gala. For the latest event news and information, follow @lalgbtcenter on social media and join the conversation using #VanguardAwards.