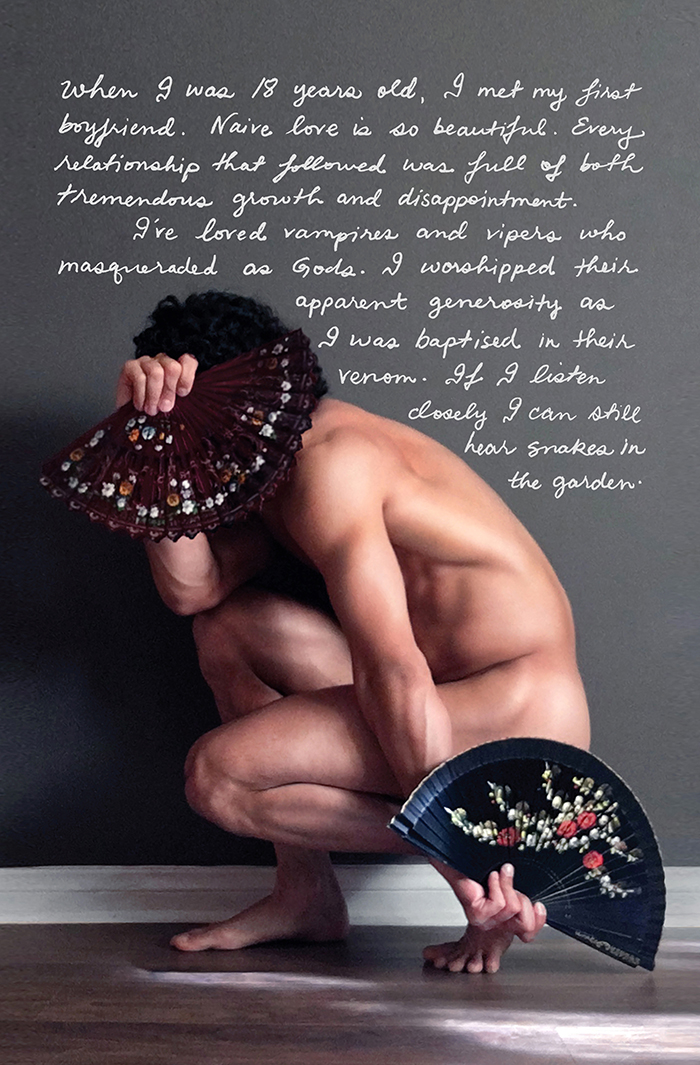 Aaron Valenzuela's personal, intimate and revealing visual essay.
Spanning over 10 years of work, Exhibit Aa: A Visual/Essay is an artist book created and written by Aaron Valenzuela featuring art, writing, poetry and self-portraiture. Included are never-before-seen images and personal anecdotes which turn this creative endeavor into an intimate experience that is both celebratory and reflective. Valenzuela does not shy away from visuals that would otherwise be censored throughout much of social media. Measuring 5.75" x 8.75" with 76 pages, Exhibit Aa is limited to 500 signed and numbered copies.
---
For more info visit: www.aaronvalenzuela.xyz.