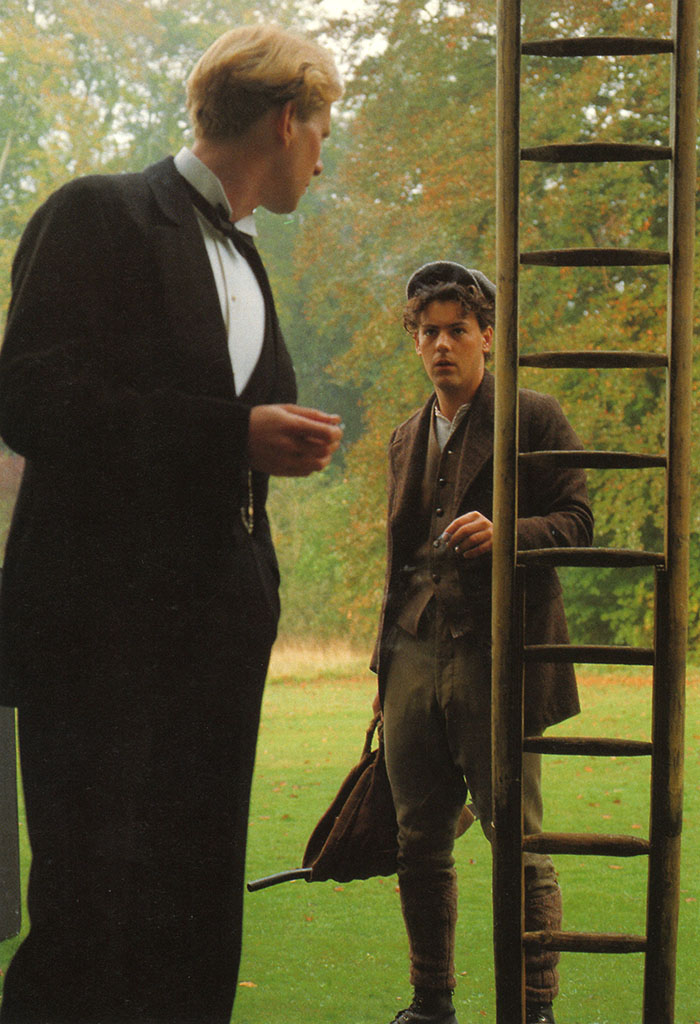 Merchant Ivory's classic gay period drama has been restored ahead of a rerelease in New York and Los Angeles.
BY VICTOR MELAMED
A new 4K restoration of Maurice—the 1987 romantic drama about gay love in early-20th-century England, based on E.M. Forster's novel—will open theatrically in Los Angeles on June 2 reports Variety.
Directed by James Ivory, featuring Hugh Grant, James Wilby, and the incredibly sexy Rupert Graves—Maurice takes place in early 20th-century England, following its main character Maurice Hall from his school days through university, until he is united with the love of his life.
Maurice Hall (James Wilby) and Clive Durham (Hugh Grant) find themselves in love at Cambridge. In a time when homosexuality was punishable by imprisonment, the two must keep their feelings for one another a complete secret, even though Clive refuses to allow their relationship to move beyond the boundaries of platonic love. After a friend is arrested and disgraced for "the unspeakable crime of the Greeks," Clive abandons his forbidden love, marries, and enters into the political arena. Maurice, however, struggles with questions of his identity and self-confidence, even seeking the help of a hypnotist to rid himself of his undeniable urges. But while staying with Clive and his shallow wife, Anne, Maurice is seduced by the affectionate and yearning servant Alec Scudder, (Rupert Graves), an event that brings about profound changes in Maurice's life and outlook.
---
Maurice opens at the Nuart Theatre in Los Angeles on June 2.