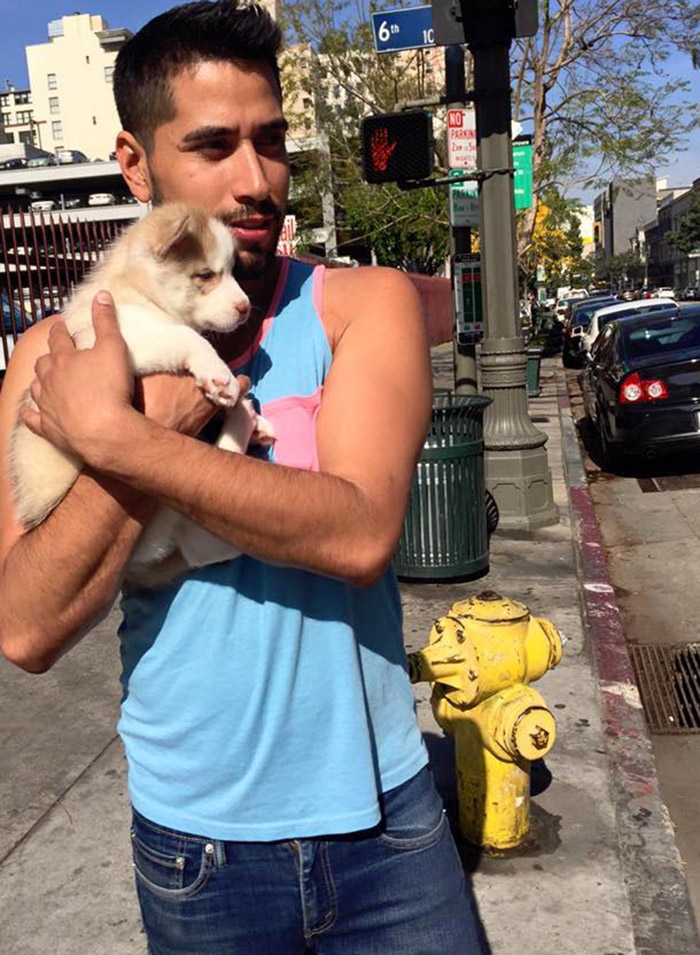 Redline's Oliver Alpuche on DTLA Proud, diversity and expanding the festival's footprint.
BY MARK ARIEL
DTLA Proud is committed to celebrating everyone's story, to spreading optimism, to growing our community and to expanding our definition of diversity," states California native and Redline bar owner Oliver Alpuche.
Alpuche, along with other downtown bar owners and community members, created the DTLA Proud festival last year. "There was such a vibrant community downtown and there was so much happening with all the gay bars opening—we wanted to celebrate DTLA as a destination for the LGBTQ community," reveals Alpuche in an interview with THE FIGHT.
"It was amazing to see a festival come together [last year] that was solely focused on the community. From the local bars to the non-profits that service our community, people were interacting, laughing and connecting."
"We truly want DTLA Proud to be a festival where everyone is welcome," says Alpuche. "We are actively focusing of segments of the community that were not present last year."
Taking place this year on August 26-27 at Pershing Square, Alpuche is hoping "to expand our footprint… We are preparing for a larger audience. Last year we prepared for 4,000 and 9,000 people showed up!"
The organizers have also implemented a few changes this time around. "We have streamlined the bar service and got rid of drink tickets and there are double the amount of bars. We are also  remapping the park for a better layout, adding the shade structures…  there are still a few surprises we reveal closer to the festival…"
---
For up to date info on the festival visit: dtlaproud.org.