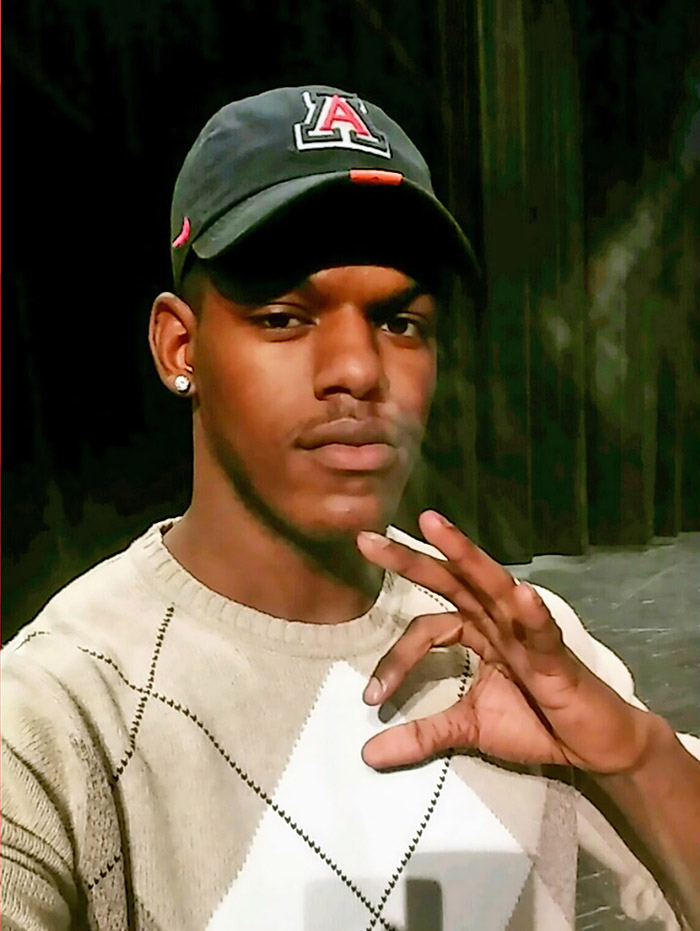 My-King Johnson is the first-ever openly gay FBS scholarship player.
BY VICTOR MELAMED
My-King Johnson, a highly recruited defensive lineman from Tempe, Ariz., who has committed to play for the University of Arizona this fall, has come out publicly as gay. When he enrolls at the school in Tuscon, he will be the first openly gay scholarship athlete at an FBS school, reports Cyd Ziegler at outsports.com.
In a profile in the Arizona Daily Star, written by Zack Rosenblatt, Johnson, who played his high school career at Tempe High School, said he has been open with family and friends about being gay since he was 12. He has found love and support ever since.
"I'm a very honest person," Johnson told Rosenblatt. "I just don't see how I could be living an honest, truthful life and have that in the background."
Johnson has been living his life openly as gay for years. However, he has also kept his social-media focus on football and sports. Earlier last month though, Johnson posted on Facebook his disappointment that, as a gay man, he's not allowed to donate blood.
"So apparently in Az you can't donate blood to charity if you are gay and sexually active. Welp," he wrote. "Never tried to donate blood until now."
"For years," writes Ziegler, "people have wondered when we would get to the point where big-time college and professional athletes wouldn't come out as much as they would have already been out as they rose up the ranks. It seems like Johnson fits that mold."