In recognition of National Recovery Month we contacted a few local sober folks to talk about their recovery journey.
LESSONS IN HUMILITY
By Paulo Murillo
While choreographer, dancer and entertainer Luis Camacho is widely known for his antics in the documentary Truth or Dare during his moment as a backup dancer in Madonna's Blond Ambition Tour—people are currently re-acquainting with Camacho in the new documentary Strike a Pose (strikeaposefilm.com), which catches up with five of the dancers 25 years later. However, few people know that Camacho has been sober since April 26, 2004. We asked him to share about his experience in humility.
"For me it's not really a matter of consciously trying to stay humble. I just think it happens when I do the work and I participate in my recovery and I get out of my own self and help another person. And honestly, I hate calling it humility because 'I'm humble' is not really a humble statement in my opinion. I think it's more about being grounded and being open to receiving whatever the universe has for me, the way it comes to me in a calm and happy fashion.
There wasn't a lot of humility before I got sober. I was fortunate to be part of a really big tour and a film that garnered me a lot of attention. It fed the ego of a guy who was young and inexperienced in the ways of the world. I was a product of my surrounding, because I was made to feel special; I was pampered and protected by those who wanted me to deliver.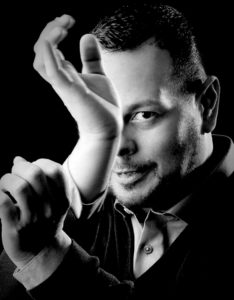 Even before all that, when I was a kid in New York, and I was in The House of Extravanza, we had to be proud and give off this air of arrogance and self-importance to stake our claim in the ballroom scene. I was already coming into it a scare kid, but I could not show any fear, so I became a conceited kid. That's how I held my own. And it worked. It got me to Madonna. It got me to dancing all around the world and to Truth or Dare and it it got me a career choreographing other celebrities.
Eventually I reached a point where I needed an outside substance to bolster and justify all those feelings of conceit. There was a lot of Alcohol and marijuana, but heroin brought me to my knees. That drug took me out of myself. It browned me out, which means that it dimmed all the lights and I slipped into a non-existent consciousness, which was very comfortable.
The arrogance and conceit faded away when I started losing things. I started to lose people. I started to lose a sense of self and who I thought I was in the world. I stopped getting jobs. I couldn't go on auditions without getting high and there goes the downward spiral. In the end, I was lonely, and in a very dark place. Stuff like that humbles you. Falling from whatever crust I thought I was on, was harsh for me. All I wanted was to be liked.
It was humbling, but that's a different kind of humility than what I experience today, which has been a gift. There is humility from shame, but today's quote-on-quote humility comes from a sense of self, from a renewed sense of giving to others, instead of just taking for myself. It comes from a faith in a Higher Power, which I choose to call God. Today, I don't have to prove to anybody who I am, who I think I am, who I thought I was; I can just be Luis and be OK with that. I want what I have today and I'm happy that I've been able to go through what I had to go through, to be where I am. I have achieved a better sense of myself through recovery and it's been a real gift."
---
THIS PAGE IS SPONSORED BY