Changing Hearts And Minds
GMCLA's 5th Annual Voice Awards: Focus Features, The Trevor Project CEO Abbe Land and Human Rights Advocate Subhi Nahas named as this year's honorees.
BY VICTOR MELAMED
The Gay Men's Chorus of Los Angeles (GMCLA), whose mission is to change hearts and minds through the power of music, has announced a stellar lineup of honorees and guests for the 5th annual Voice Awards Celebration. Held on Saturday, April 23, 2016, this year's star-studded event moves to the famed Ray Dolby Ballroom in the heart Hollywood. NCIS star Pauley Perrette and television personality Ross Mathews will host the festivities, with special appearances by Paula Abdul, Alex Newell, Transparent's Amy Landecker and many others.
Each year GMCLA hosts the Voice Awards gala and silent auction to honor members of the community who advance the world, refute silence, lend a voice to the oppressed, exhibit leadership and give hope to those living under the weight of silence. The high- profile charity event raises vital funds for GMCLA's programmatic work that encourages diversity and acceptance through the performing arts in schools across the United States.
GMCLA's 2016 Voice Award honorees include:
Visionary Voice Award—Presented to Focus Features, the forward-thinking film distribution company that has dedicated itself to telling diverse and sometimes- controversial stories on the big screen. From the early stages of the AIDS crisis in Dallas Buyers Club to the quiet love story of two cowboys in Brokeback Mountain, Focus Features is a leader in bringing audiences stories that reflect the human experience. Earlier this year Focus Features established the Lili Elbe Fellowship for trans filmmakers to ensure equal opportunities in the entertainment industry as well as providing trans artists a way to tell their stories in an authentic manner. In 2016, Focus Features partnered with trans filmmakers on the docu-series "We've Been Around," which chronicles the lives of trans pioneers throughout history that shaped the trans movement. Its progressive film slate continued with 2016's Race, based on the incredible story of Jesse Owens, the greatest track and field athlete in history who overcame racial adversity during the 1936 Olympics.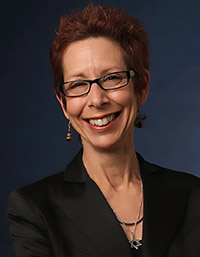 Good Neighbor Voice Award—Presented to Abbe Land, executive director and CEO of The Trevor Project, a nationally recognized nonprofit providing crisis intervention and suicide prevention services to LGBT youth. Before joining The Trevor Project, Land served as co-CEO of The Saban Free Clinic in Los Angeles, where she led the exponential growth of the clinic as well as the opening of two new clinic locations. Not only is Land a respected health care professional and activist, she also has extensive public policy knowledge. She currently serves as an elected Councilmember of the City of West Hollywood and has been West Hollywood mayor five times.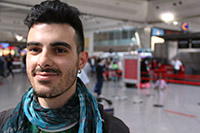 Outspoken Voice Award—Presented to Subhi Nahas by special guest Paula Abdul, Nahas is a Syrian refugee who made history last year by addressing the United Nations Security Council during the first-ever hearing on LGBT refugees. Nahas escaped Syria three years ago and arrived in the United States as a refugee only a few months ago. Since his arrival to the U.S., Nahas has become a strong advocate for human rights and brought national attention to the Syrian LGBT refugee crisis. Despite numerous death threats from the oppressive leadership in Syria, Nahas continues to advocate for the human rights of LGBT Syrians and refugees.
---
To purchase tickets, please visit: http://voiceawards.gmcla.org/.