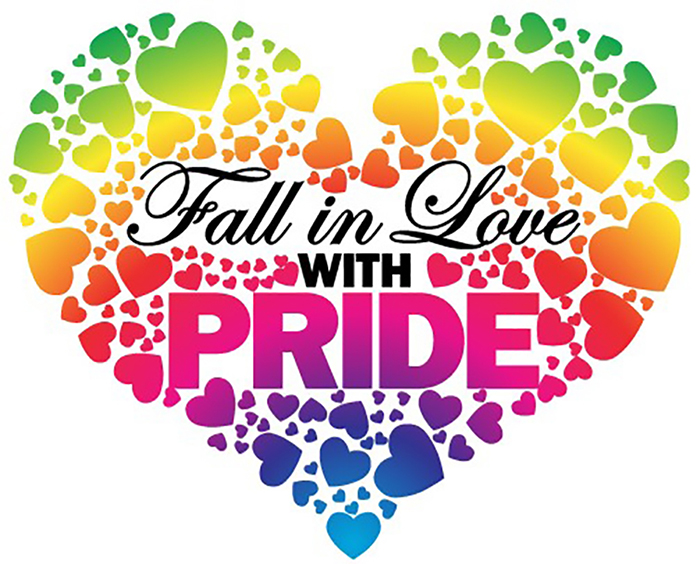 Save the date: SGV Pride, at Pasadena's Memorial Park on Saturday, October 17th from 11am to 6pm.
BY ORLY LYONNE
SGV's annual Pride event—"Fall In Love With Pride"—will be held in Pasadena's Memorial Park on Saturday, October 17th from 11am to 6pm. It is free to the public.
This year's attractions include: a dance area with dance lessons from professional dancers and choreographers; a Classic Car Show with vintage cars and motorcycles on E. Holly St; a Health Fair for everyone (Youth, Seniors, Men and Women); Pasadena Humane Society with pet adoptions supported by local pet shops; an Authors' Forum with readings/signings including Lambda Literary award nominees and book sales supported by Vroman's.
Festival-goers can once again participate in The Big Draw LA—a free community draw experience from LA County Cultural Affairs.
There will also be an adult-only area with a Barefoot Wine Tasting fundraiser.
About 50 area exhibitors will be participating (about 85% non-profit service organizations) such as the Social Security Administration, Muse/Ique, the Asian PFLAG chapter in Pasadena, Pasadena PFLAG among others.
Sponsors of the event include Zip Car, Barefoot Wines, Great Autos of Yesteryear, Vroman's Bookstore, the Big Draw LA, ExperienceLA, The FIGHT Magazine, and KPFK/IMRU Radio.
SGVP, Inc. produces this annual Pride event as an alternative to the larger urban Pride celebrations. The event is smaller, more intimate and always FREE to the public.
---
For more info visit: www.sgvpride.org.