Chris Thomas, MS, MFTI, a Primary Therapist at Foundations Recovery Network, on struggling with secrets and effective patient-centered care.
Foundations Recovery Network's (FRN) state-of-the-art residential treatment facilities across the country are dedicated to treating both addiction and mental health conditions.
With residential and outpatient treatment centers in Palm Springs, Santa Monica, San Diego and San Francisco—their motivational approach, incorporating 12-Step principles, has earned recognition for effective patient-centered care that preserves the dignity of their patients and improves their quality of life.
Chris Thomas, MS, MFTI, currently a Primary Therapist at Foundations San Diego, began his journey with FRN in 2012 as a family therapist in the family program at Michael's House, FRN's treatment facility in Palm Springs.
PROGRESSIVE PROGRAM
"It was the amazing curriculum they offered that sold me on the job," reveals Thomas in an interview with THE FIGHT. "I feel blessed to have joined such a progressive program that uses evidence-based practices in a whole continuum of care."
"The system of care typically starts with the admissions center who screens and places individuals into the most appropriate program, taking into consideration the individual's needs, insurance coverage and urgency," explains Thomas.
"Many times folks who reach out to the admissions coordinators are in treatment within 72 hours. Many patients begin the recovery journey in one of our residential program stabilization programs that provide medically supervised detoxification from drugs and alcohol. Once medically cleared, the individual would then be transferred to residential level of care. The curriculum in the residential program is on a six-week rotation, so FRN can tailor the length of stay depending on clinical recommendations from the therapist. We are very patient centered and work with the individual to make sure that they get a strong foundation to continue their recovery in an outpatient setting."
TRY TO HIDE
As a prior member of the San Diego HIV Prevention Planning Board, Thomas, a gay man, sober since September 13, 1994, says that he understands the "unique challenges to recovery such as HIV, Hepatitis B and C, and co-occurring mental health disorders."
When asked about the relatively high addiction rates in the LGBT community Thomas states that "there is an increased amount of shame and guilt that stems from the coming out process. Many of my  LGBT patients have experienced abandonment from their families, religious persecution and loss of identity."
"I believe that struggling with secrets, which becomes a way of like for many in an effort to stay safe in society, can perpetuate shame and guilt," says Thomas. "The shame and guilt an addict or an alcoholic experiences is very similar. So in a way, many LGBT addicts and alcoholics are recreating the same pattern they lived while trying to hide their sexuality as they try to hide their addictions."
SEX-DRUG LINK
"I also believe that in the internet age, there are so many ways to connect with folks that lead to unhealthy behaviors," states Thomas. "Sadly, internet addictions and sexual compulsivity are just a couple of the cross-addiction behaviors that many in early recovery from drug and alcohol addiction fall into. And it can be tough to stay sober while acting out sexually. I am extra cautious with my gay men who are recovering from methamphetamine addictions because most of them have a strong sex-drug link. For them, sex and drugs go together like peanut butter and jelly. I try and talk to all my patients about setting up realistic boundaries around sober sex, meaning that (a) it doesn't last as long and (b) it is much more intimate (which can make one feel too vulnerable too soon).
PERFECT POSITION
"I have found that each FRN facility integrates its program with the best of the community they reside in," states Thomas. All of the programs utilize the same system of care, but each facility has its own feel. In Palm Springs, the desert landscape provided amazing hikes and outings that are unique to the area, such as the Palm Springs Aerial Tramway. This tramway takes folks up one mile through three different ecological zones to the top of the San Jacinto Mountains, where they get to go on a hike and take in the amazing views."
"In San Diego, we recently took our clients to Coronado Island via the Coronado ferry," reveals Thomas. "It was an amazing day with awesome views of the San Diego skyline and the famous Coronado Bridge. The pizza was really good too!"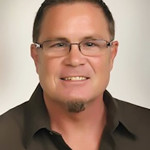 In conclusion, says Thomas, "I know it sounds a bit self serving—but honestly—the staff I have met at all the FRN facilities are top notch. I recall coming home after my first week at Michael's House and Foundations San Diego and thinking, 'Everyone is in the perfect position for his or her talents and abilities. They all work together so nicely, and I'm blessed to be part of this organization. I'm going to like it here.' And, I do!"
---
For more information on all of FRN's facilities please visit: www.foundationsrecoverynetwork.com.