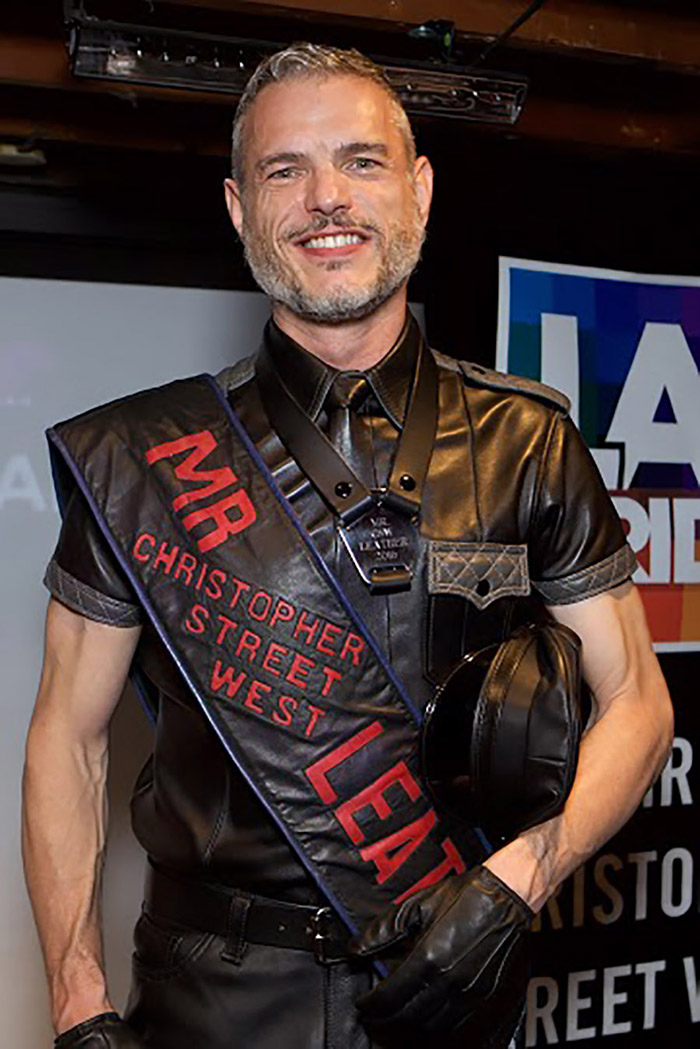 Attorney Jeffrey Erdman, Mr. CSW Leather 2016, on community outreach.
BY DR. STEVE GANZELL  |  PHOTO BY MOTORBOOT ROBERT
Last month attorney Jeffrey Erdman won the title of Mr. Christopher Street West (CSW) Leather 2016. The contest took place at the Bullet Bar in North Hollywood.
"It's a real honor to be the leather community representative for CSW (LA Pride). I am looking forward to a fun, exciting and challenging year," says Erdman in an interview with THE FIGHT.
When asked about his experience as a participant in the contest Erdman reveals that "it was challenging because it was very different from my usual experience speaking in front of the public. As an attorney, and a community activist, I am more comfortable talking about other causes and people that I am talking about my own causes or myself… But the guys participating were great and the judges were terrific. And in the end, it was a good fun time."
"I definitely want to participate in some fundraising events during my title year for causes that are important to me and important to the community," says Erdman regarding plans for his title year.
In the coming months, reveals Erdman, he will be holding "conversations with CSW's board and other community leaders to help me narrow and focus my fundraising efforts. But in the meantime, I will be undertaking two important educational outreach programs. One regarding crystal meth addiction among the aging members of the LGBT community and one regarding HIV stigma and phobia. I feel these two causes need much more attention and discussion."