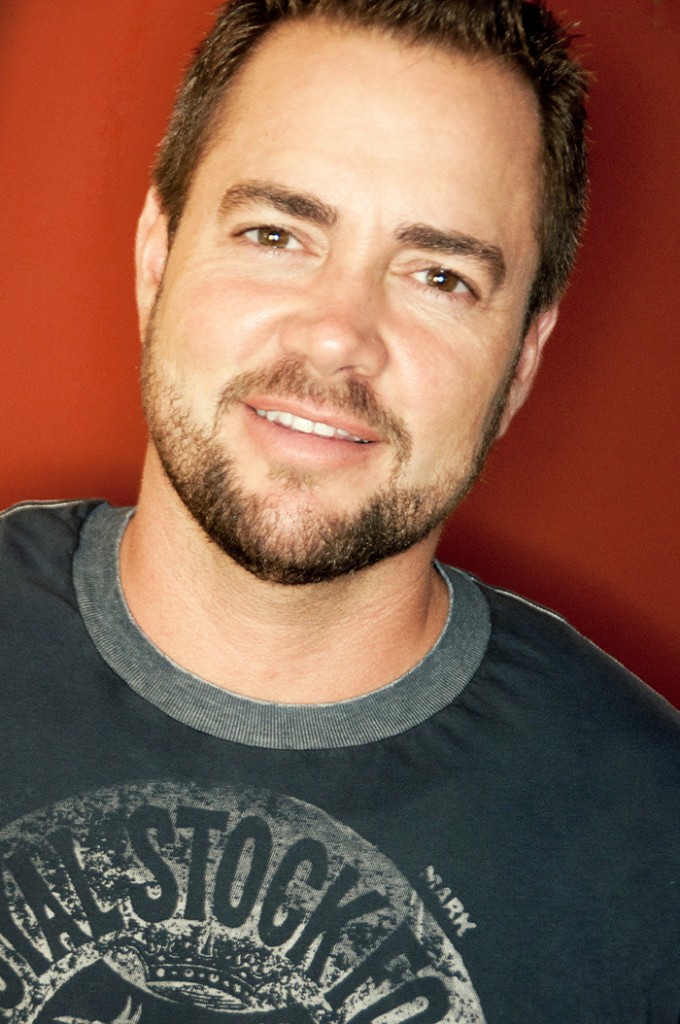 IAN HARVIE
Stand-up comedian Ian Harvie adds actor to his resume. "It's …  exciting to be a trans guy playing a trans guy on TV."
BY VICTOR MELAMED
Trans man comic Ian Harvie has been cast in Amazon's "Transparent," a new television series exploring gender issues.
The show focuses on a family in Los Angeles dealing with a dramatic admission – which causes everyone's secrets to spill out. Jeffrey Tambor plays a father who is reconsidering his gender and decides to come out at 68 to his three children.
Harvie had initially worked with the show's creator Jill Soloway, and her writing crew, sharing some of his experiences as a trans guy.
Last month Soloway offered him a part in the new series, which will be filmed throughout the summer with a release date of the end of September on Amazon.
"I play the role of Dale, a furry-faced, lumberjack kind of trans man and the love interest of Ali (played by Gabby Hoffmann), the youngest daughter in the family," reveals Harvie in an interview with THE FIGHT. "I am playing a character that I happen to share quite a bit in common with, you might say we have similar souls."
"It's especially exciting to be a trans guy playing a trans guy on TV," says Harvie. "That is something that I know I've wanted to see more of, trans people in trans roles, and I hope I give Dale justice."
Aside from his new role in "Transparent" Harvie has been performing stand up comedy at theaters, clubs, colleges and in festivals all over the U.S. and in Europe.
Additionally, reveals Harvie, "I made a feature-length concert film "Ian Harvie Superhero," executive produced by Margaret Cho, that screened at over 25 festivals worldwide, including "Outfest" here in Los Angeles and "Frameline" in San Francisco."
"Ian Harvie Superhero" won best of the fest at Palm Springs and Kansas City LGBT Film Festivals and People's Choice at Ft Lauderdale International Film Festival.
---
The film is now available for download for $5 on Harvie's web site: www.ianharvie.com.
You can view the first episode for free on amazon on the link below
Transparent Season 1