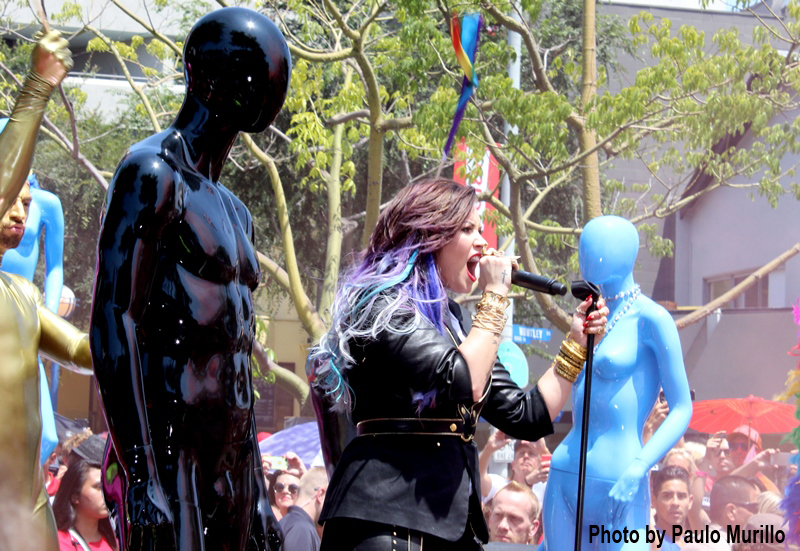 Roughly 400,000 spectators and participants gathered in West Hollywood for this year's Christopher Street West L.A. Pride celebration.
The parade featured 130 entries lined up down Santa Monica Boulevard, from Crescent Heights Boulevard to Robertson Boulevard. Elaborate floats, marchers and convertible vehicles showcased politicians, grocery stores, banks, bars and clubs from all over southern California as well a long list of advocacy groups.
This year's parade Grand Marshal was 21-year-old singer Demi Lovato who performed her single "Really Don't Care" and will use film footage with the city of West Hollywood and the Pride parade as a backdrop for the single's upcoming video.
"Happy @LApride Day to my #LGBT brothers & sisters!" Lovato Tweeted before the parade. "So proud to be a part of today's festivities… Get there early!! #LAPRIDE #EqualLove."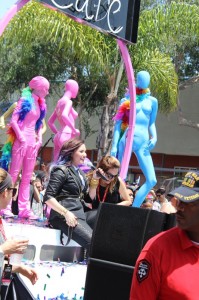 The 2014 LA PRIDE Celebration in West Hollywood took place between Friday, June 6, 2014 and Sunday, June 8, 2014, bringing together more than 50,000 members of the LGBT community and allies to celebrate pride and unity. It was produced by Christopher Street West which is under new leadership this year and sponsored in part by the City of West Hollywood.  The weekend included the PRIDE Festival at West Hollywood Park offering a roller rink, several dance floors, live performances, food trucks and a long list of vendors as well as informational booths.  There was a Dyke March and Lavender Menace Celebration of Women and City's One City One Pride Arts Festival continues to offer events throughout the month of June celebrating marriage equality with the theme "I Do."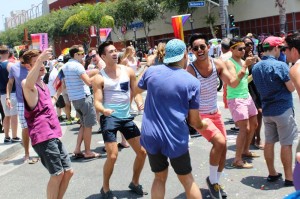 The Fight Magazine was there, located in the Erotic City section of the festival. Fight swag bags included the TLGB Pride issue of our magazine with transman Buck Angel on the cover, cock rings, sunglasses, battery operated portable fans, glow in the dark yo-yos, candy and a chance to win a pair of Cher Concert tickets.
Photos by Paulo Murillo