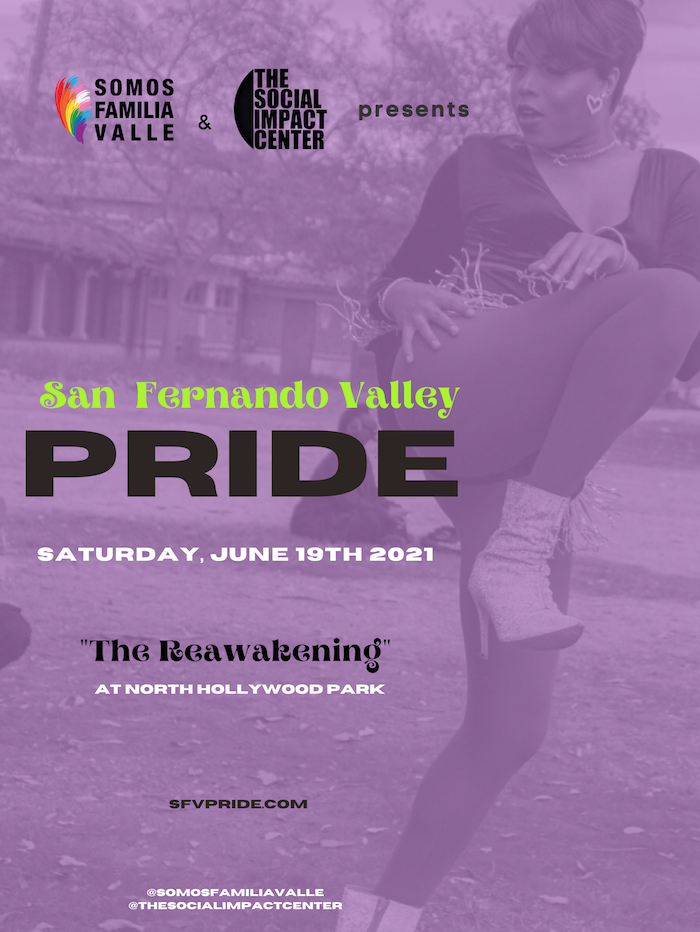 San Fernando Valley Pride is back!
Don't miss a historic social distancing gathering event among diverse LGBTQIA+ community members. Their grassroots Pride event will offer live performances, art installations, poetry, interactive art marking, drag show performances, vogue balls, networking, vending, and community resources desperately needed for our LGBTQIA+ community in the San Fernando Valley.
The event takes place at North Hollywood Park on Saturday, June 19.
For more info visit sfvpride.com