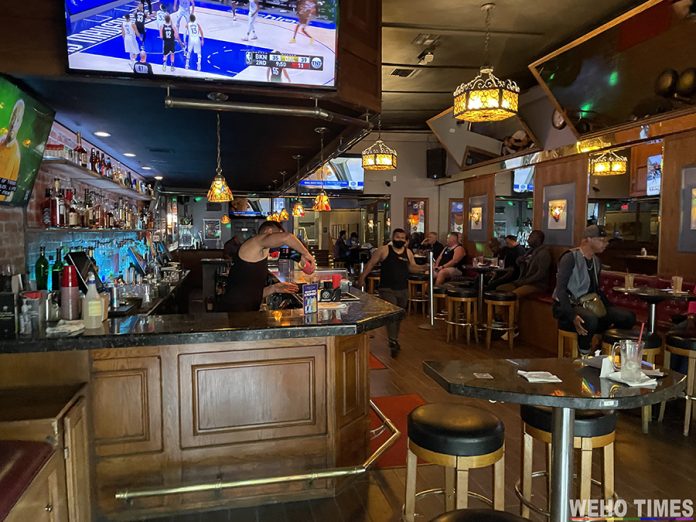 Photo by Paulo Murillo, WEHO TIMES
The beloved Trunks Bar in West Hollywood reopened yesterday, reports WEHO TIMES.
The neighborhood watering hole located at 8809 Santa Monica Blvd has officially opened after been shut down for well over a year.
"I feel excited," Omar Duarte who owns the bar with his brother, told WEHO TIMES. "It's been a very long year. It's been very hard for every single business in town, not just here, but across the country. To be able to be back in business today is amazing. Every month we were hoping we'd be allowed to open and finally our time is here. We're thrilled to be open again."
READ MORE HERE:
Beloved Trunks Bar West Hollywood is NOW open!