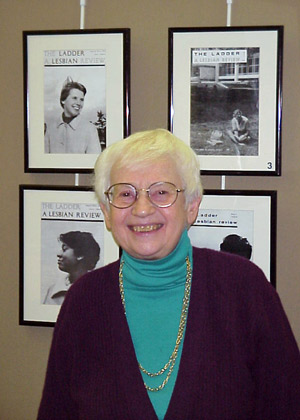 Kay Lahusen, a pioneering gay rights activist who chronicled the movement's earliest days through her photography and writing, has died. She was 91, reports Associated Press.
Known as the first openly gay U.S. photojournalist, Lahusen died Wednesday at Chester County Hospital outside Philadelphia, following a brief illness.
Together with her partner, the late activist Barbara Gittings, Lahusen advocated for gay civil rights years before the 1969 Stonewall uprising in New York helped launch the modern LGBTQ era. She captured widely published images of some of the nation's first protests.
READ MORE HERE:
https://apnews.com/article/gay-rights-journalists-lifestyle-arts-and-entertainment-5a42216f7d75553f75b48a88528972eb