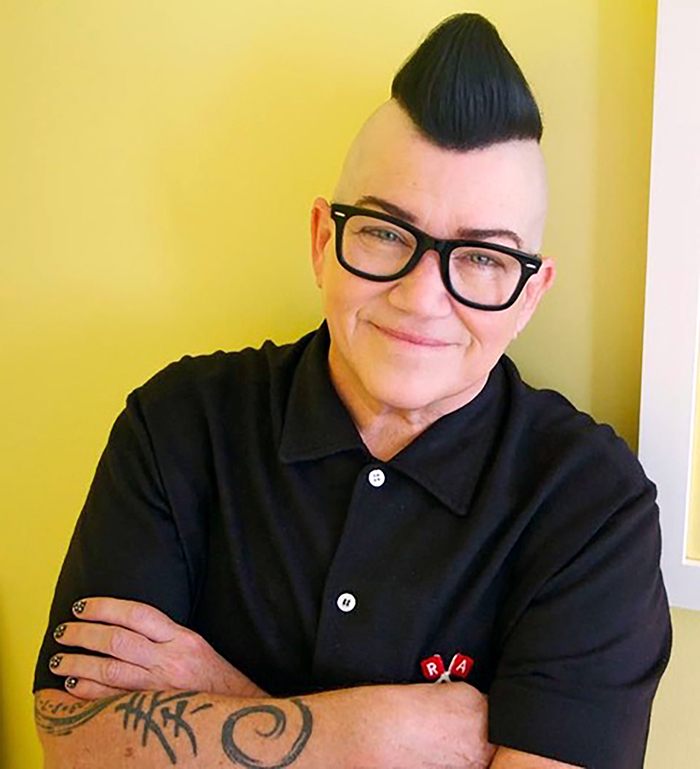 Film Festival honors Lea DeLaria for her contribution in helping to tell LGBTQ+ stories
OUTshine Film Festival Miami honored actress, comedian, and jazz singer Lea DeLaria with their Vanguard Award at their opening night ceremony last month. 
The Vanguard Award recognizes notable individuals in entertainment for their contributions in helping to tell LGBTQ+ stories, as well as exemplifying outstanding leadership and support of community equality, representation, and education. "It's an honor to finally be recognized for a long and illustrious career for muff diving," said the hilarious and often times audacious comedian.
"Lea DeLaria was the first openly gay comic on television in America and has enjoyed a multi-faceted, decades-long career as an actress, comedian and musician," says Victor Gimenez, Executive Director of OUTshine LGBTQ+ Film Festival. "We're thrilled to honor and embrace her talent and support for the LGBTQ community with this Vanguard Award which we hope will inspire others to excel and achieve their dreams."
In addition to her three-time, SAG Award winning, stand-out role as 'Carrie 'Big Boo' Black' in the Netflix hit series Orange is the New Black, Lea DeLaria has made memorable appearances in popular shows like Will and Grace, Friends, The Jim Gaffigan Show, and One Life to Live, among others.  Selected film credits include Cars 3, First Wives Club and Edge of Seventeen.