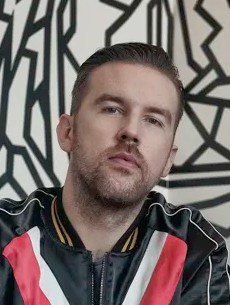 T.J. Osborne of the hit country duo Brothers Osborne has come out as gay, reports LGBTQ Nation.
"I'm very comfortable being gay," the 36-year-old country star told Time.  "I find myself being guarded for not wanting to talk about something that I personally don't have a problem with. That feels so strange."
Not to be confused with the 60's bluegrass duo the Osborne Brothers, the Brothers Osborne has been nominated for seven Grammys and won four Country Music Association (CMA) awards in the past five years. With three studio albums under their belt, the group's best-known single is "Stay a Little Longer."
In the interview, Osborne said that he's out to his family and the people around him in the music industry, but he hasn't come out publicly to fans until now. The country music world can be very conservative and Christian, and, as the Chicks found out when they criticized then-President George W. Bush in 2003, very unforgiving of difference.
"I don't think I'm going to get run off the stage in Chicago," Osborne said. "But in a rural town playing a county fair? I'm curious how this will go."
READ MORE HERE:
https://www.lgbtqnation.com/2021/02/country-music-star-t-j-osborne-comes-gay/