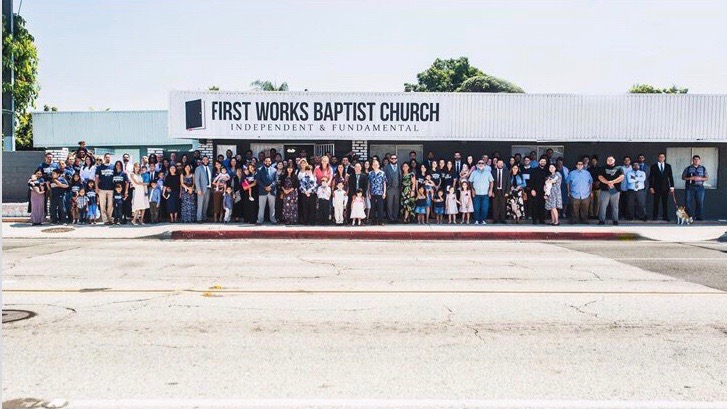 The First Works Baptist Church, an El Monte church that had been threatened this month with an arson attack over its condemnation of same-sex marriages was damaged early Saturday, Jan. 23, when someone threw a bomb at the building, blowing out some windows, reports San Gabriel Valley Tribune.
No one was injured in the explosion, FBI spokeswoman Laura Eimiller said.
The FBI is investigating the attack, which it said involved "an IED," or a homemade or "improvised" explosive device.
"As to the question of whether this was a hate crime, that's always going to be considered among the theories when a house of worship is attacked," Eimiller said, "but it would be premature to confirm any motive at this time, and we are not ruling any other motive out."
First Works Pastor Bruce Mejia said his doctrine since the church was launched three years ago includes condemnation of same-sex relationships.
This month, some residents called Mejia's sermons and the church's stance hate speech during public comments at the El Monte City Council meeting.
The Southern Poverty Law Center, a nonprofit advocacy organization specializing in civil rights litigation, lists the church as an anti-LBGTQ group on its watch list.
A statement on the church's website says: "We believe that homosexuality is a sin and an abomination which God punishes with the death penalty."
READ MORE HERE:
Bomb damages El Monte church that opposes gay marriage