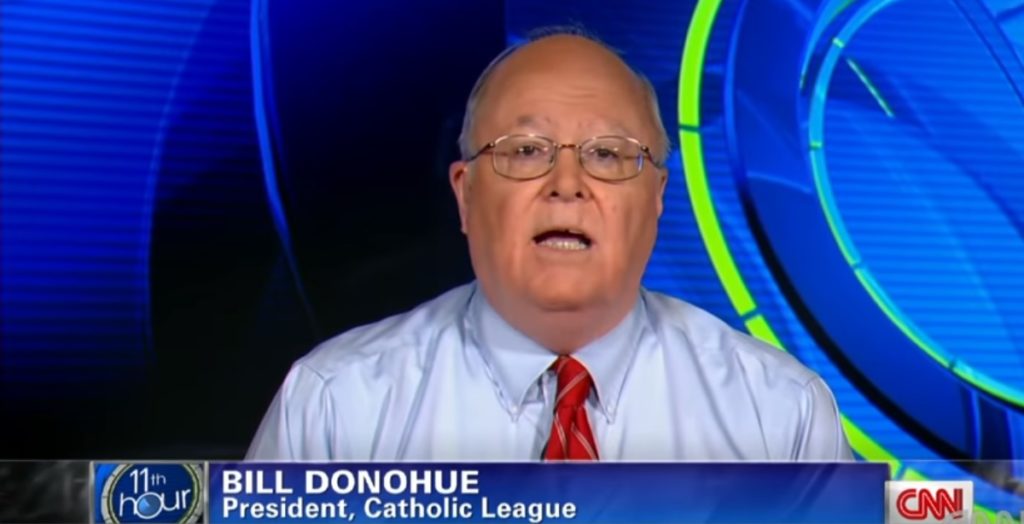 (Photo: Bill Donohue)
The head of the Catholic League is trying to make the yuletide straight again, reports Pink News.
Bill Donohue, who has long fought against LGBT+ equality,  penned a blog post complaining about the number of gay people who celebrate Christmas – raising objections to a RuPaul's Drag Race Christmas tour and a Golden Girls screening.
He fumed: "We've never heard of gay-themed Hanukkah events, and we sure never heard of gay-themed Ramadan events, but there is a slew of Christmas ones."
Donohue wrote: "The Ru Paul Drag Race show [sic] is being performed at various cities across the nation, hoping to bring some good cheer to those tired of normal celebrations. One of their songs is, 'All I Want for Christmas is Nudes,' something all the queens can identify with.
"San Francisco is the most homosexual-friendly city in the nation, so it is only natural that it would be home to The Golden Girls Live! The Christmas Episodes. It is said to appeal to aging homosexuals, men who are enthralled at the promise of sex after 40.
Bill Donohue is known for his anti-LGBT views – calling for boycotts of businesses that support equality and encouraging churches to purge volunteers who are gay.
READ MORE HERE: